Key Benefits
Creates efficiencies so you can close more loans
No need to manage spreadsheets or tickler systems
Dual purpose image and tracking for all documents
Uses barcode technology to electronically file and track
Integrates with most 3rd party document preparation systems
Automatically updated with core system data
Simplifies compliance and regulatory exam preparation
Keeps auditors out of the bank utilizing virtual exports
Streamlines document work flow and reduces storage needs
Electronically stores documents with secure access rights
Instant retrieval and customized viewing options
Easy to use web browser to retrieve document images online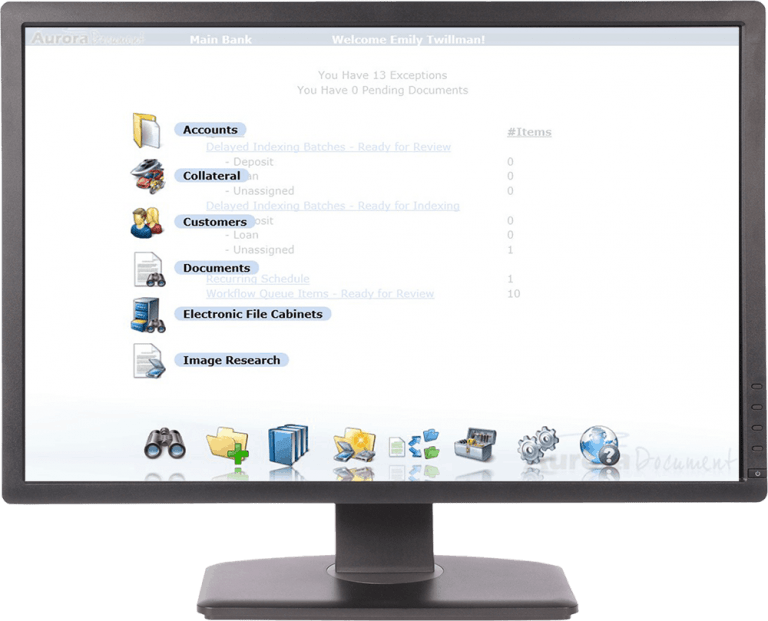 Intuitive Navigation
Aurora Document CU is a web-based software application that allows users to scan, track, and view documents.  The web-based design allows users to navigate quickly between features from easy-to-use menus and search functions.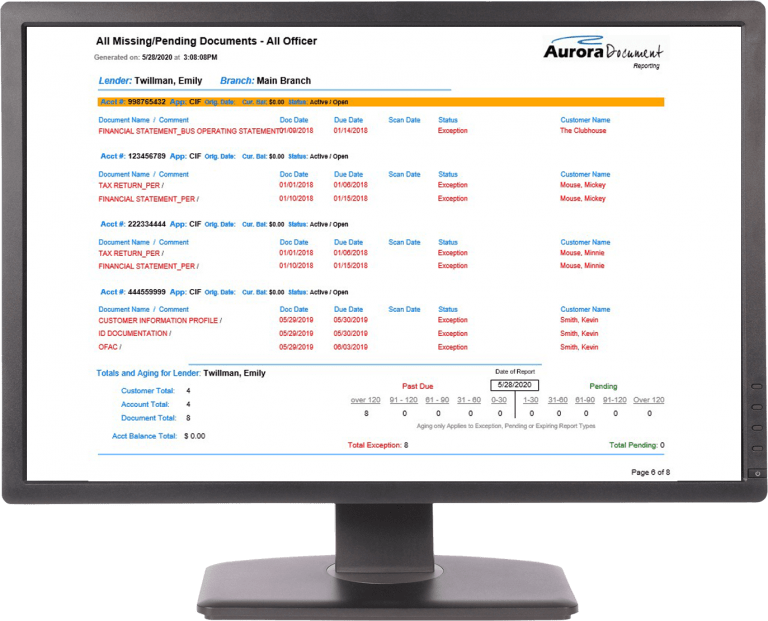 Powerful Reporting Capabilities
Powerful reporting tools alert users about technical exceptions by providing easy-to-read reports that detail exceptions and watch list documents.  Reports can be run on demand or scheduled and e-mailed to the appropriate recipients utilizing our automated report distribution.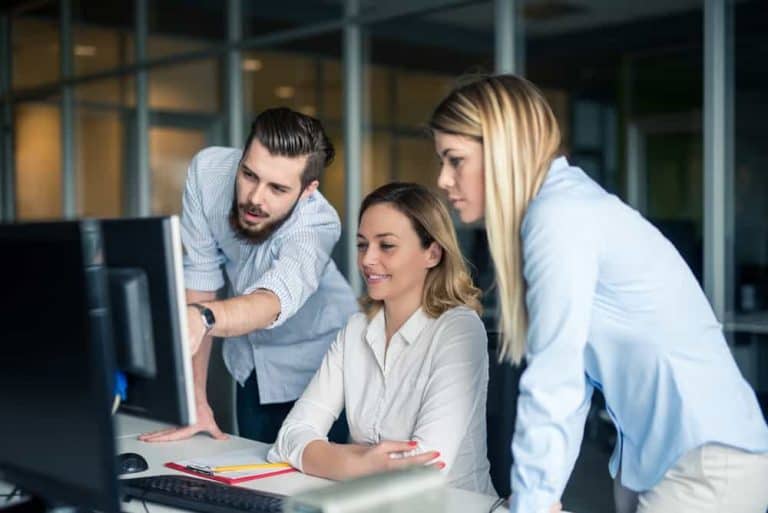 Simplistic Document Imaging
The document scanning process has never been easier.  Aurora Document CU's scanning process is achieved using "one click deployment" technology.  As documents are scanned or electronically imported, Aurora Document CU automatically registers receipt of each document and satisfies the document requirement. Barcoded documents can be easily configured to scan directly to the proper account.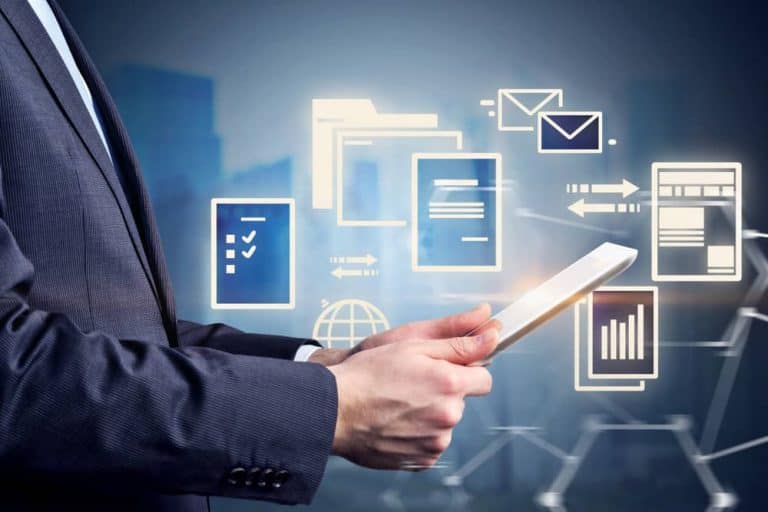 Import Electronic Documents
System users may import a wide variety of electronic documents by simply browsing to the network location of the document.  Aurora Document CU can be configured to automatically import electronic documents which have been sent to a specific network location.  Aurora Document CU also has the capability of automatically importing documents which have been signed electronically in your document preparation system.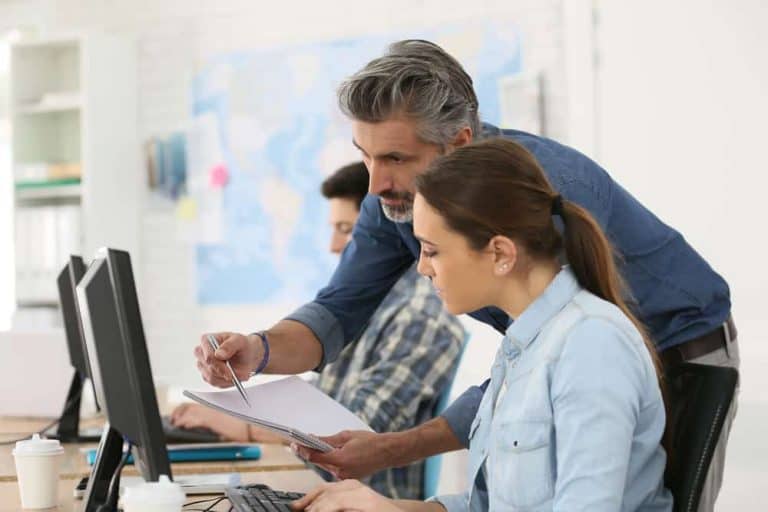 Customizable Notices
Essential to tracking and compliance is notifying members of needed documentation.  Aurora Document takes the guesswork out of member notifications.  One or more notices can be created by document type and automatically generated as scheduled.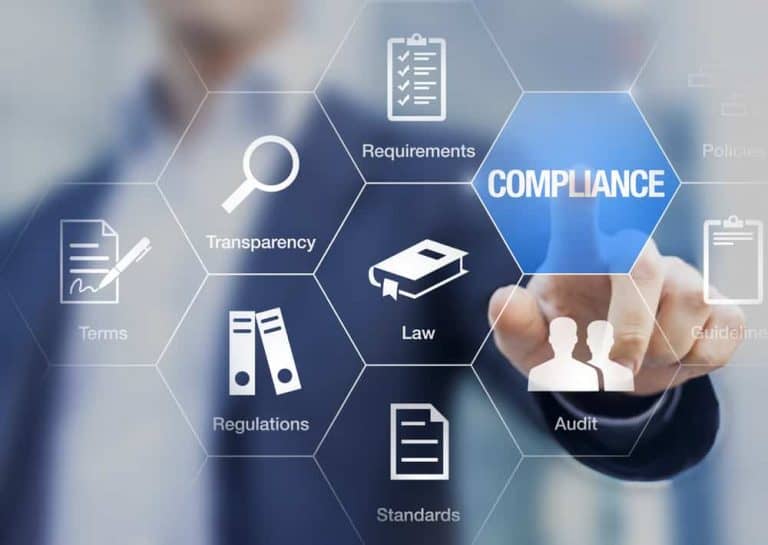 Audit & Accountability
Aurora Document furthers efficiency by quickly searching, filtering and adding specified documents to custom audit queues. Once the que has been properly compiled of only the documents the auditor has requested, users can securely export documents to Fed in a matter of minutes utilizing the Federal Reserve's new standardized viewer to streamline your audit process. Keep auditors out of your financial institution and enjoy the efficiencies a virtual audit creates!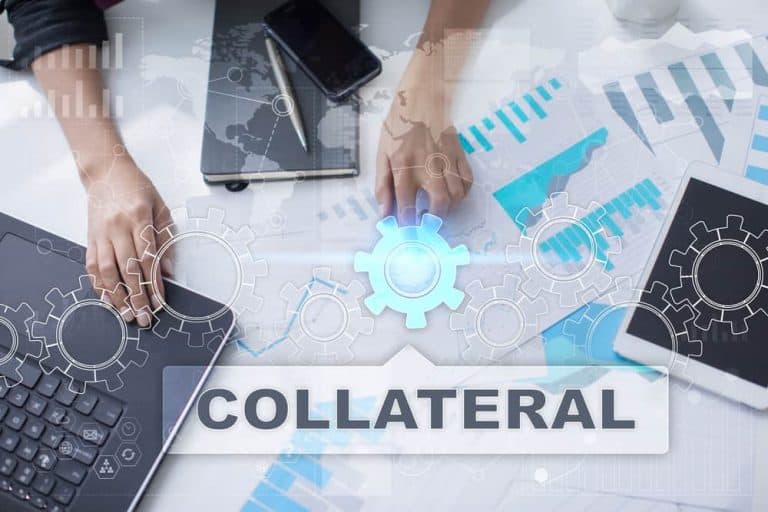 Collateral Management
Each piece of collateral is handled within the system.  This allows documents to be associated with each piece of collateral.  You can also associate collateral to one or more accounts for cross-collateralization.  You can quickly access an account's associated collateral from the account window.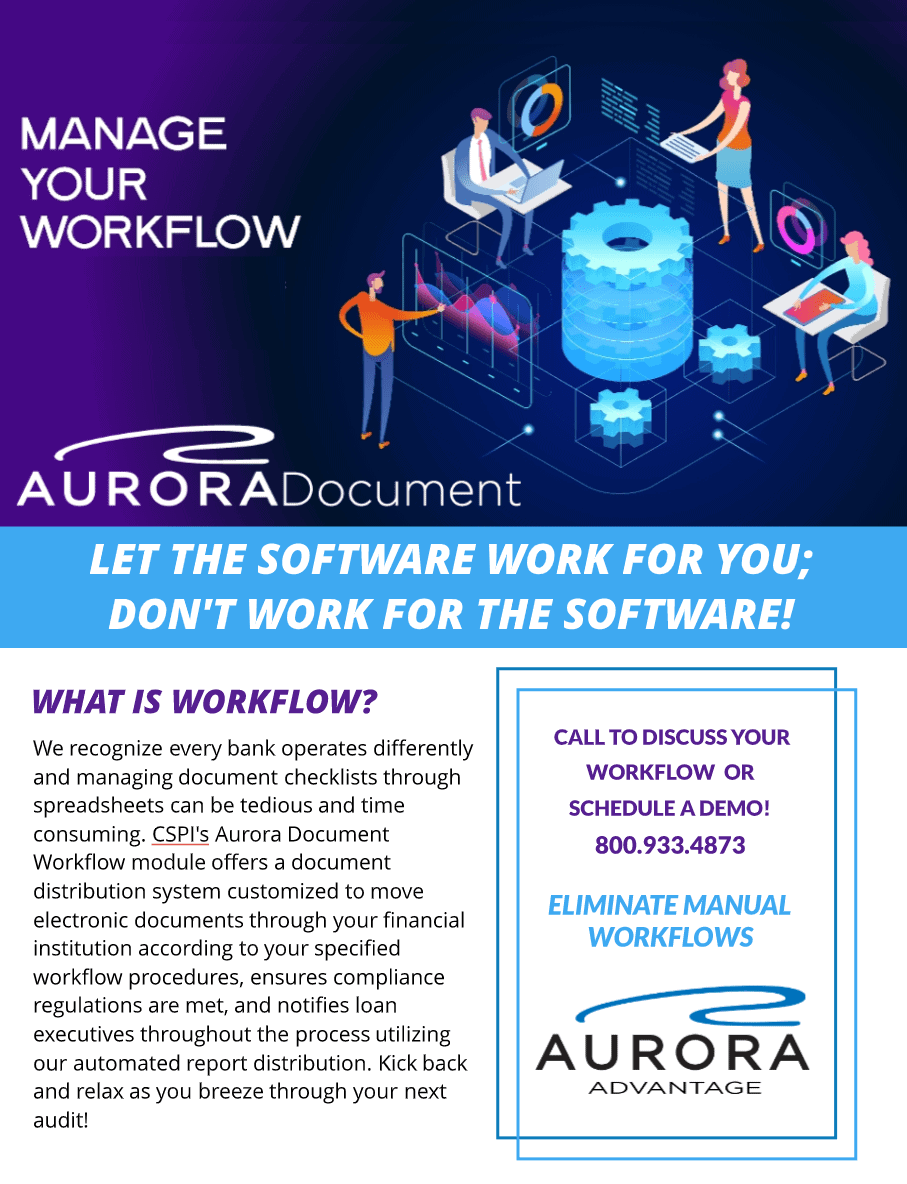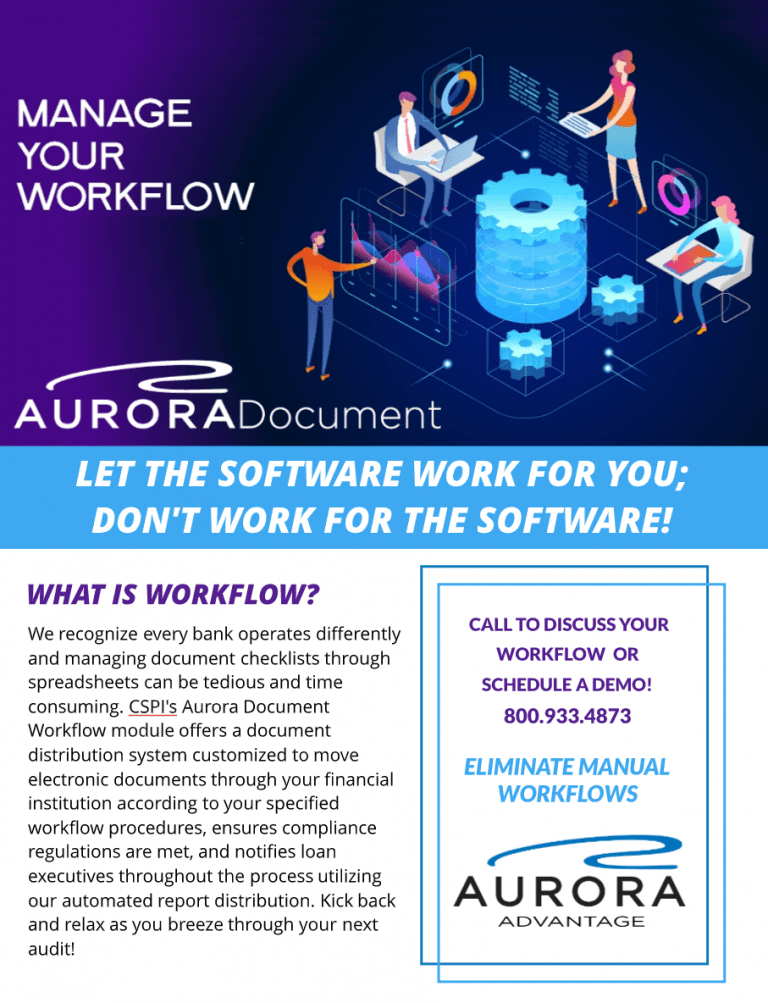 Flexible, Adaptable… & SMART CU
Every financial institution operates differently. It doesn't matter if your loan operations are centralized or not.  It doesn't matter if you operate two branches or fifty-two branches.  Through detailed analysis, we will custom fit Aurora Document CU to your financial institution's process and automate workflow. CSPI's Aurora Document CU Workflow module offers a document distribution system used to move electronic documents through your financial institution according to your specified workflow procedures. Let the software work for you; don't work for the software!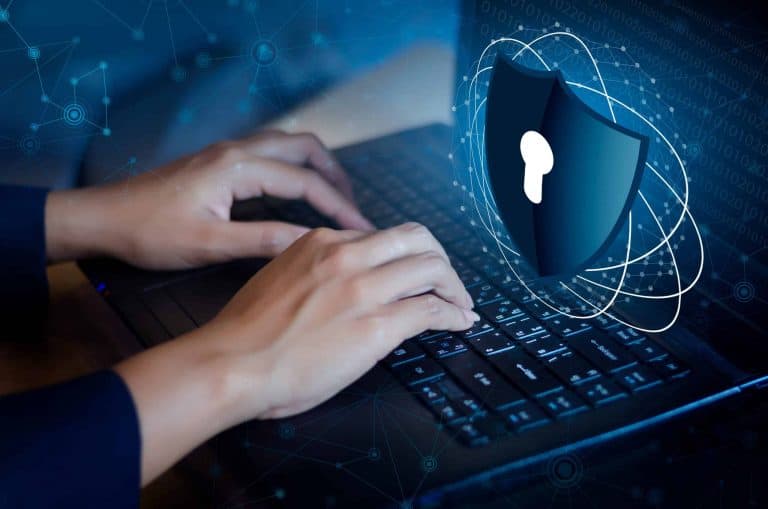 Data Warehouse
A browser-based host reporting system designed to access host reports securely and eliminate the need for media storage and retrieval products. Financial institutions can utilize our Electronic Filing Cabinets (EFC's) to securely store, encrypt and restrict access to credit union board minutes, financial statements or security videos.
Vendor
A browser-based solution designed to keep track of contract expirations, contract notice requirements, warranty periods, and contract review dates.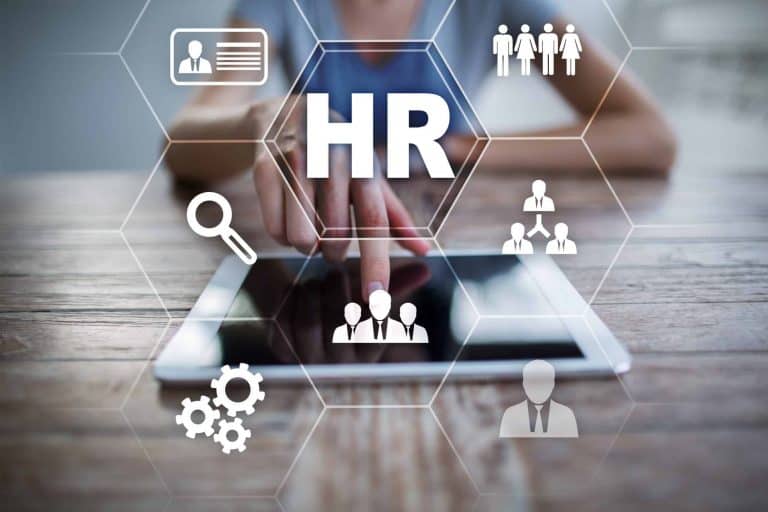 Human Resources
A browser-based solution specifically designed to track and report human resources requirements for employees, including documentation requirements for the Financial Reform Act.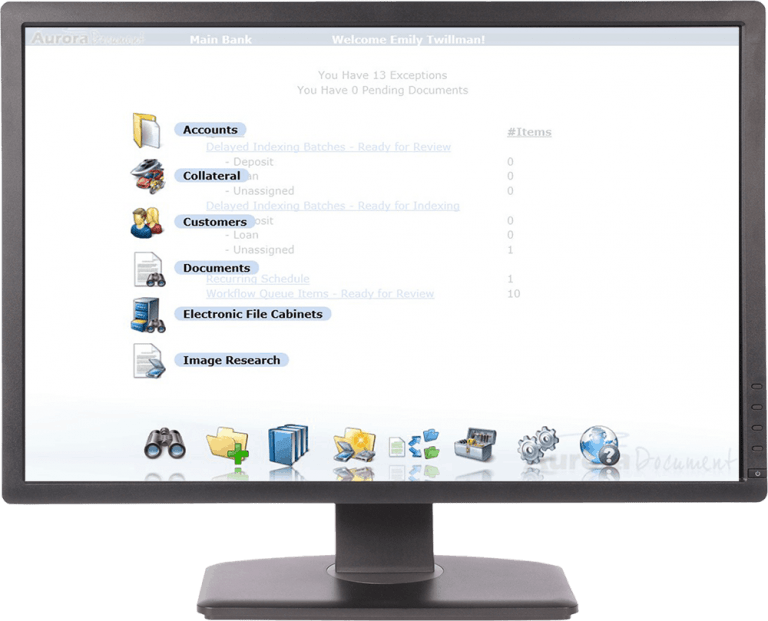 What's more, CSPI's exclusive SMART
(System-wide Management Access and Resource Tool) File system means every document is linked to its member's loan or deposit relationships providing visibility across the enterprise.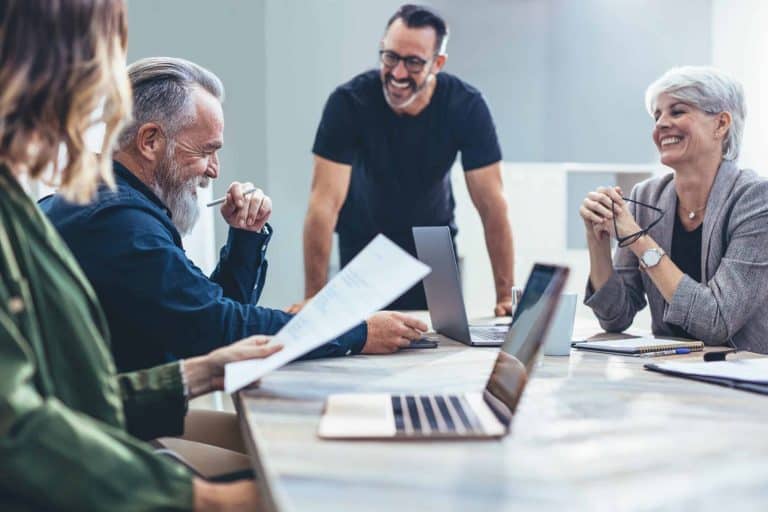 Dedicated Product Support
During the installation process, CSPI provides in-person training to ensure that your team properly navigates the software right away.  As always, our dedicated support team is ready to assist you with any support requests by placing a support call or submitting a ticket in our online support suite.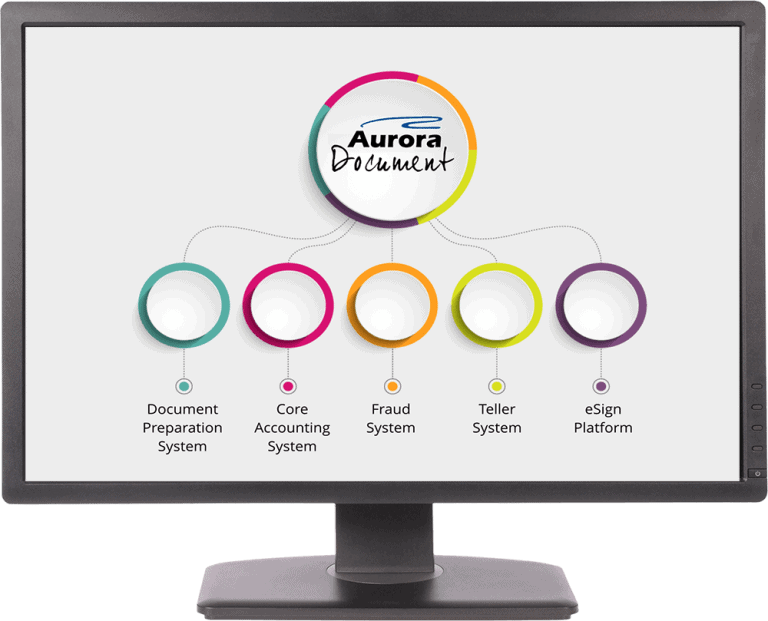 Integration is Key
We know that integration into your core systems or other third-party vendors is essential to running a successful business.  We support numerous API's with a vast number of systems and the list continues to grow. Our goal is to help you gain efficiencies by eliminating redundant processes and ensure consistent quality input into your host or third-party system.  If you are interested in learning more about integrating into these products or others, please contact us.