Our Mobile Banking Platform Provides
Key Benefits:
Provide 24/7 banking on-the-go
Strengthens customer relationships
Attracts new customers
Expands bank delivery channels & customer contact
Offers convenient financial management capabilities
Provides low cost high volume delivery channel
Supports – Mobile Browser, iPhone, Android & iPad
Upload Secure Mobile Deposits

Register for Bill Pay, Manage Payees & Schedule Payments

Card Management:
Activate, Receive Custom Alerts &
Block Card

True modern and native mobile applications

View account and transaction information
Initiate Account Transfers & Make Payments
View & Print Imaged Statements
Secure hosted solution
Identify FI & ATM Locations with Contacts &
GPS Locations
Mobile Customers
Mobile devices have become the primary point of contact for most people, financial institution account holders desire the accessibility mobile technology can provide. Mobile access is essential to retaining and attracting younger generations and new high-value customers. CSPI's Aurora Mobile Banking is the solution for enhancing your competitiveness by enabling your customers with the mobile technology they desire.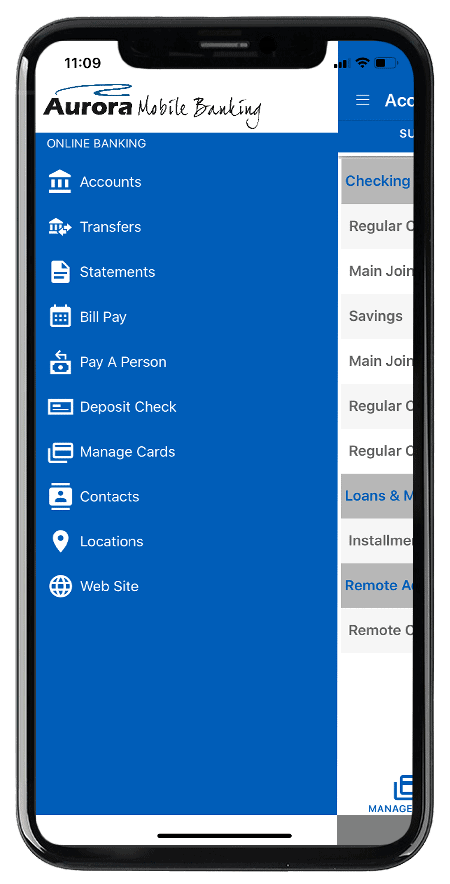 Enhance the Digital Experience with our Full-featured System
Customers will have the ability to:
Securely view account information, statements and item images
Upload remote mobile deposits saving your customers both time and money
Schedule and view bill payments including P2P integration
Initiate account transfers and loan payments
Enable account preferences for quick balance and fingerprint/facial recognition
Reset password
Utilize new card management features to help prevent and monitor fraudulent debit card activity.
Other services include:
GPS based branch and ATM locator
Receive alerts and secure messages
Bank directory with support contacts including email and telephone links
Shortcut to access your FI's bank website
Quick calculators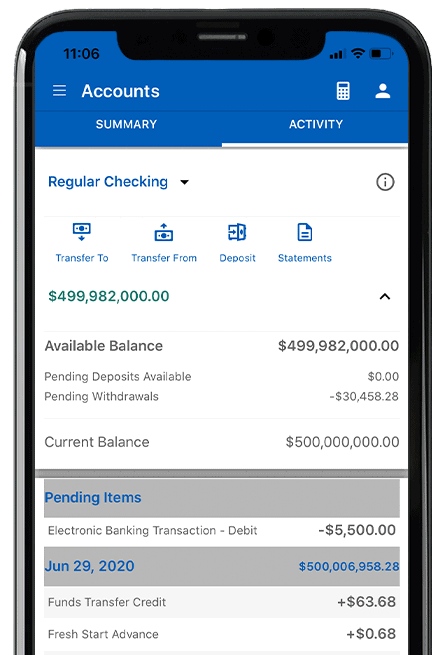 Native Mobile Applications
Whether using the iPhone App, iPad App, Android App, or Browser solution, your customers will experience feature-rich services that are intuitive and easy to use.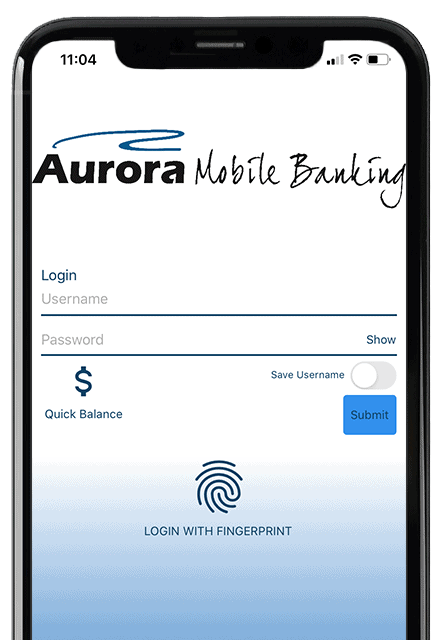 Integrated eBanking
The Aurora eBanking suite can be branded to your institution, providing a clear and cohesive identity and message to your customers.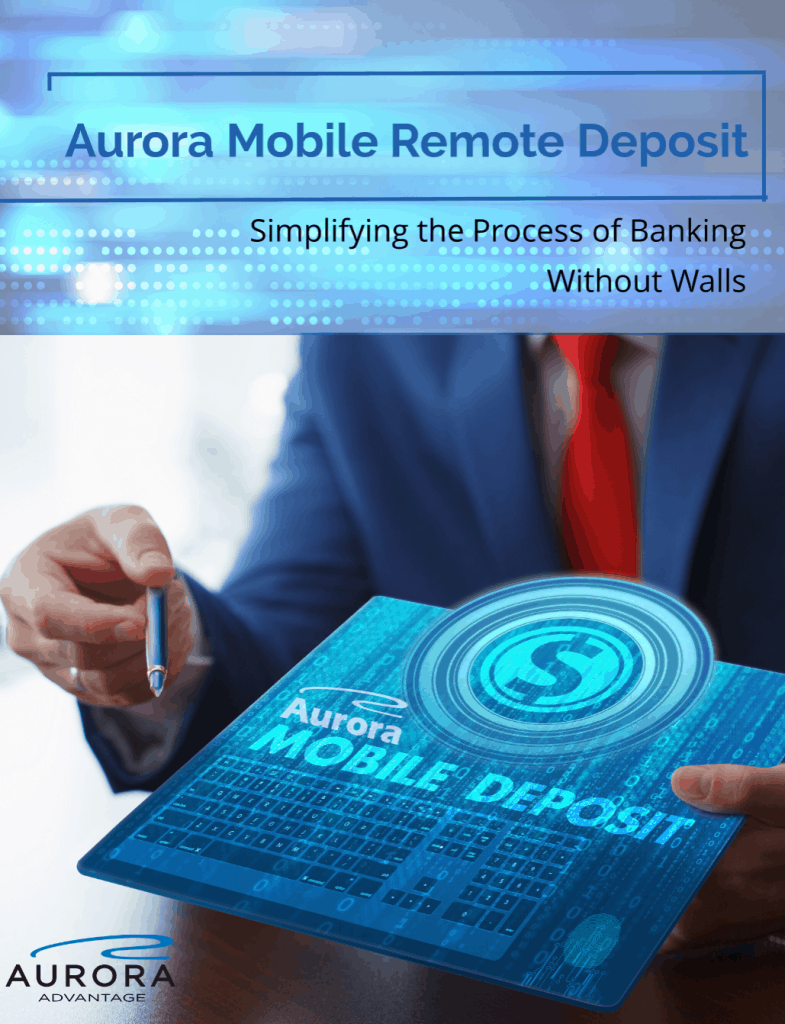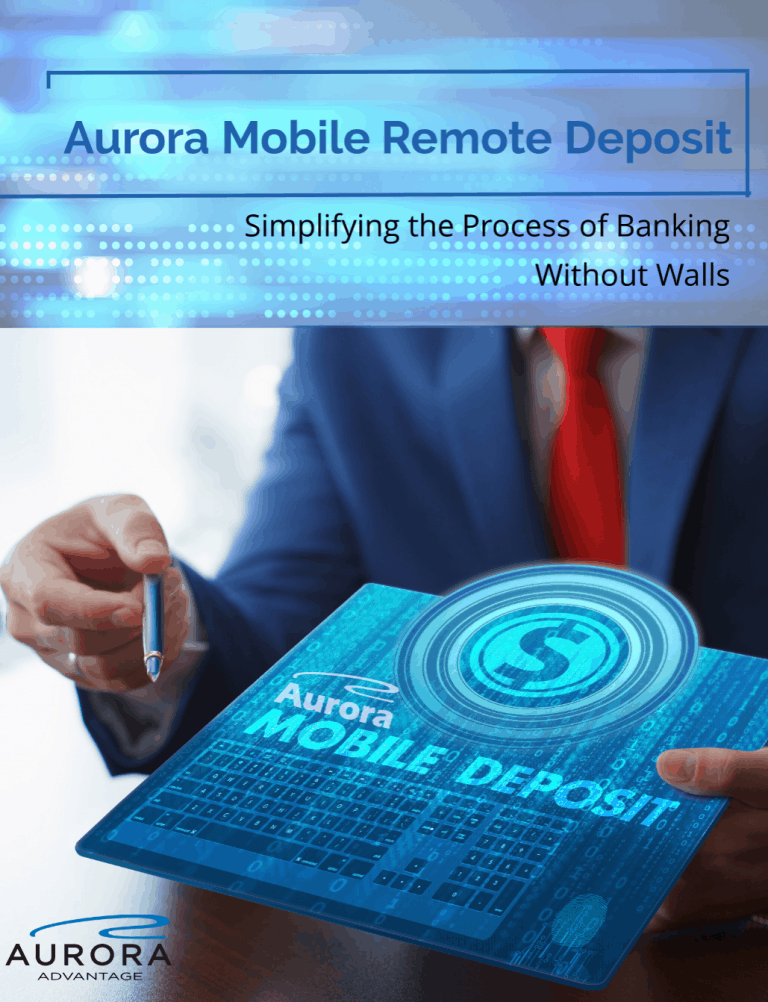 Mobile Deposit
Aurora Mobile Remote Deposit Capture (MRDC) offers the ability to expand the advantages of traditional remote deposit capabilities to retail and commercial customers using iPhones, Androids, and tablets.  On-the-go customers will enjoy the convenience of being able to securely deposit paper checks anytime, anywhere using their mobile device.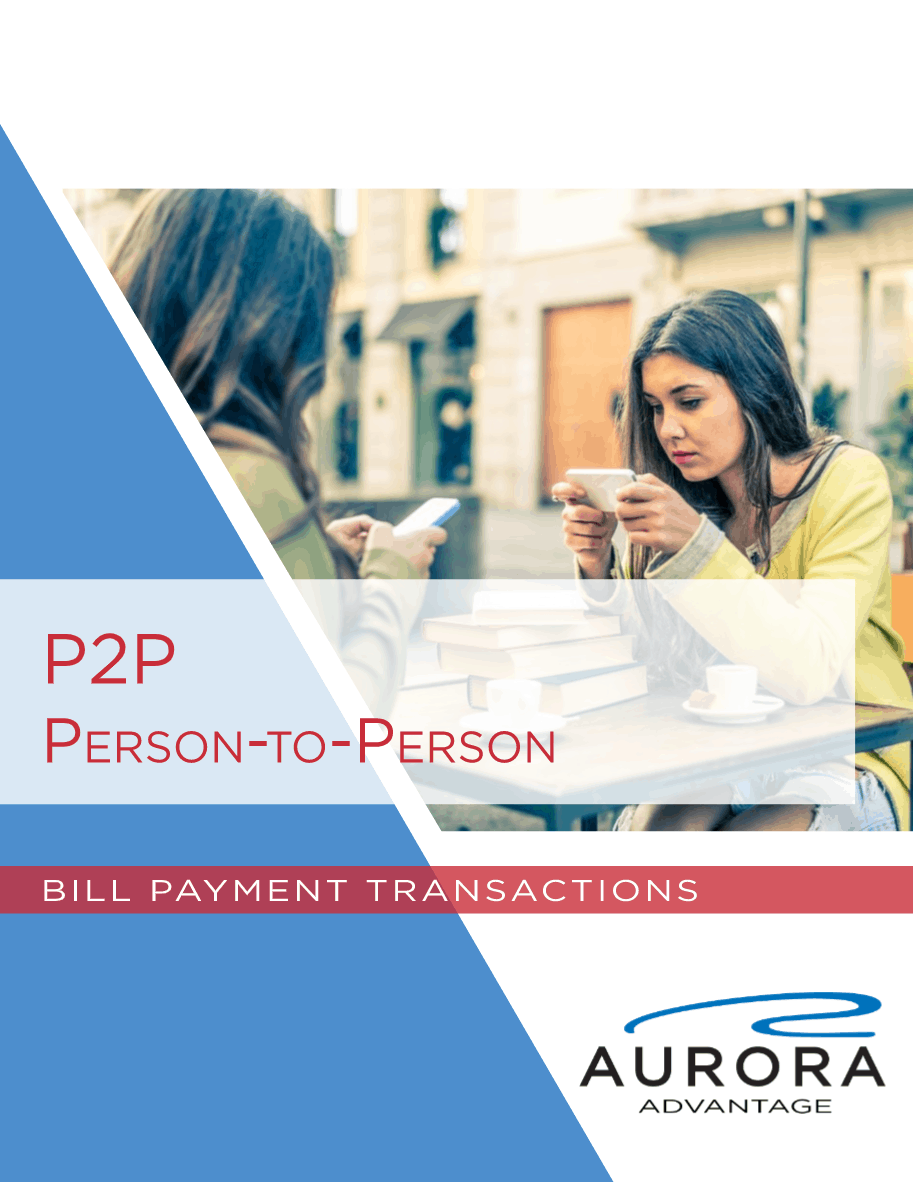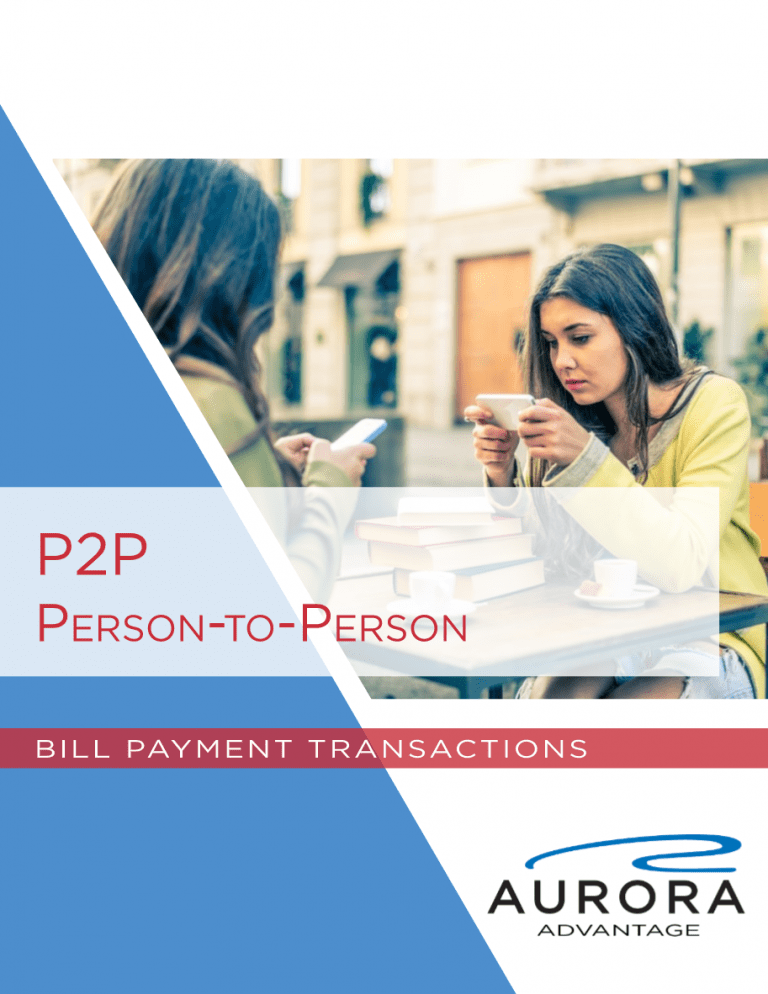 Bill Payment
Aurora Mobile Banking's seamless digital payment integration offers customers an easy-to-use engaging bill payment experience.  Users can manage their bill payment by easily creating payees, scheduling payments, or initiating P2P transactions. Ask us about additional capabilities for eBills, PicturePay or PortalPay.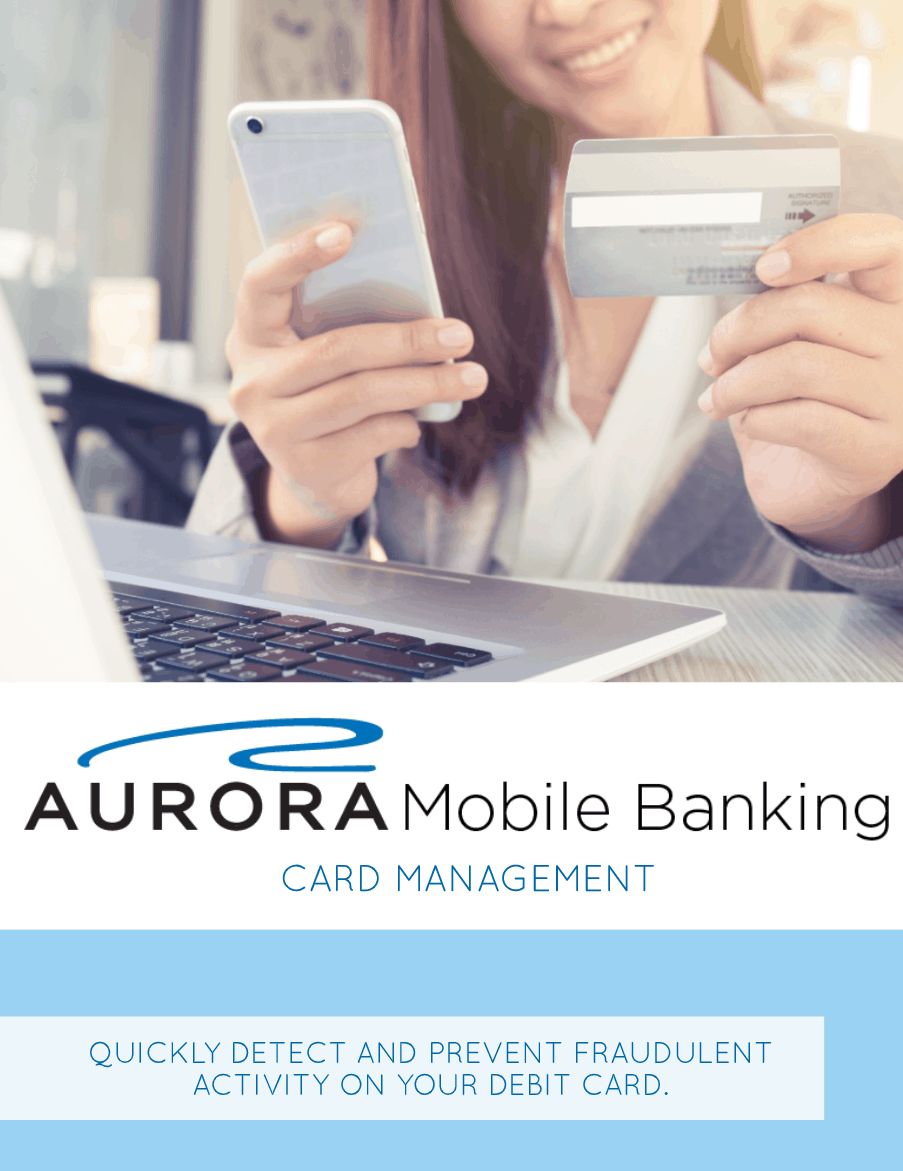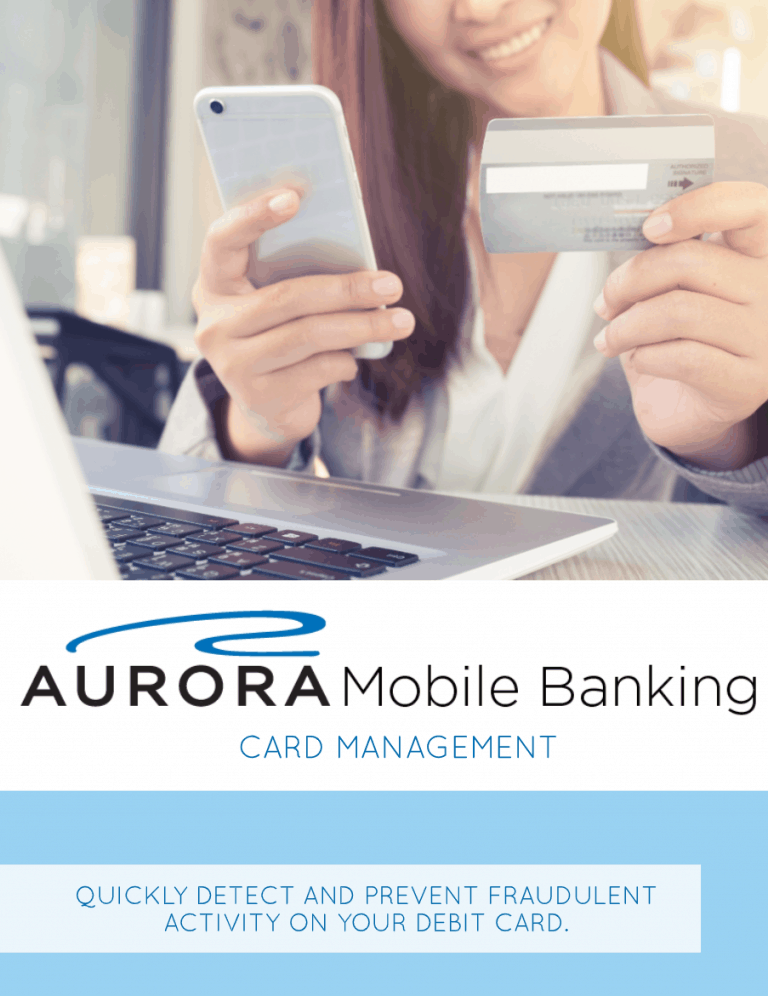 Card Management
Cardholders can register or activate debit cards from the Aurora Mobile Banking app to obtain another layer of protection and to prevent or quickly detect fraudulent activity. Cardholders can customize alerts when the card is used and can block transactions when the card is not in use.
"We have done business with CSPI for 31 years and trust the relationship we have with them. We are a small bank with a great desire to serve our customers. CSPI is working hard to provide banks with features the next generation of customers want and need."
Diane Ott, Vice President
Community Point Bank
Russellville, MO


"We have found CSPI to be a great partner! They have worked
closely with NBS and Shazam to bring us an excellent online and mobile experience for our customers."

Michael F. Fleming | President & CEO
Litchfield National Bank | Litchfield, IL
Mary V Senior
VP Information Systems
The Missouri Bank



"As you know, we just went through a merge with The Missouri Bank II in Sedalia. I just wanted you to know that I truly appreciated all the services that you had provided during this time. As all the guys there are always helpful, I just wanted to commend Jim Bryan on a job well done. I know he has spent countless hours, day and night, and even on weekends, in preparation of this task. He has always been pleasant to work with, is so organized (I envy that) and always gets the job done with patience. You are very lucky to have him on your team! Like I said, I enjoy working with you and hope to maintain this relationship for years to come."