TECHNOLOGY SOLUTIONS FOR PROGRESSIVE
FINANCIAL INSTITUTIONS
Aurora Advantage Banking
Aurora Advantage CU
TECHNOLOGY SOLUTIONS FOR PROGRESSIVE
FINANCIAL INSTITUTIONS
Aurora Advantage Banking
Aurora Advantage CU
Exceeding Customer Expectations
As a valued software and service provider leading the FinTech industry for 33 years, CSPI continues to focus on the needs of today's progressive community banks and credit unions to meet the growing demands of account holders by providing core solutions, digital banking, document management, item processing and managed services.
We are core-agnostic and support API-first technology to create real-time integration for our Aurora Advantage Digital Banking product suite. Our dedicated team strives to enhance the user experience, deliver innovative solutions, significantly increase productivity, and provide exceptional service that exceeds your expectations. We believe if our customer succeeds, we succeed.
FOCUS
ON YOUR
FINANCIAL INSTITUTION
NOT
OUTDATED
TECHNOLOGY
"We have done business with CSPI for 31 years and trust the relationship we have with them. We are a small bank with a great desire to serve our customers. CSPI is working hard to provide banks with features the next generation of customers want and need."
Diane Ott, Vice President
Community Point Bank
Russellville, MO

Taylor Teeter, AVP Loan/Operations
Bank of New Cambria
New Cambria, MO


The implementation team did an awesome job and stayed on top of everything. Since implementing CSPI's Aurora Mobile Banking in July of 2017, we have increased our mobile banking users by 476.47%! Our customers enjoy the simplistic user interface and the ability to quickly check account balances and make transfers.

This is why we chose CSPI, thank you all.

Mary V Senior
VP Information Systems
The Missouri Bank



"As you know, we just went through a merge with The Missouri Bank II in Sedalia. I just wanted you to know that I truly appreciated all the services that you had provided during this time. As all the guys there are always helpful, I just wanted to commend Jim Bryan on a job well done. I know he has spent countless hours, day and night, and even on weekends, in preparation of this task. He has always been pleasant to work with, is so organized (I envy that) and always gets the job done with patience. You are very lucky to have him on your team! Like I said, I enjoy working with you and hope to maintain this relationship for years to come."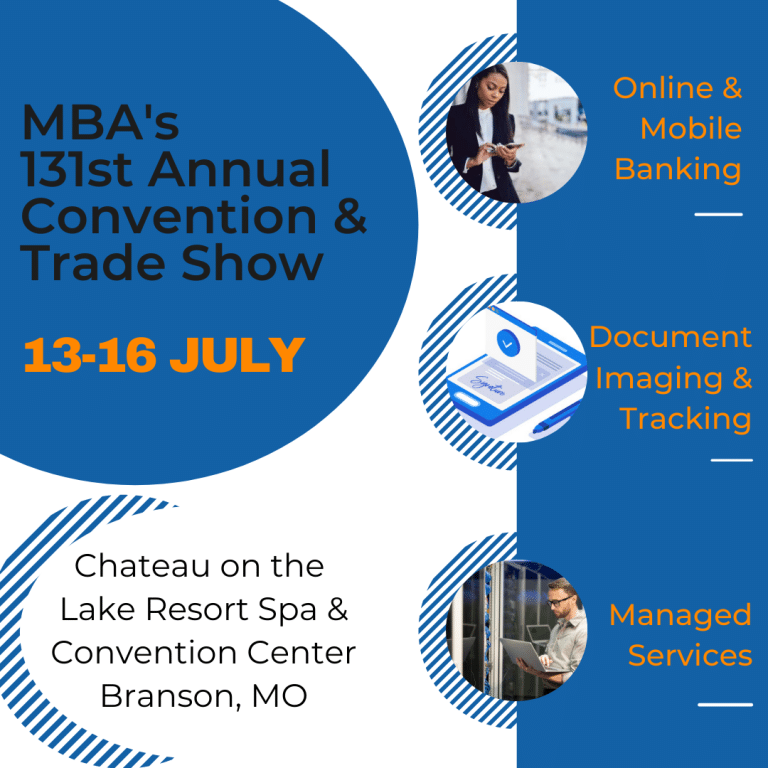 Missouri Bankers Association – 131st Annual Convention & Trade Show
July 13-16, 2021
Chateau on the Lake Resort Spa & Convention Center
MBA trade shows are great opportunities for bankers to meet with companies representing the latest innovative products and services for the banking industry.
MORE>>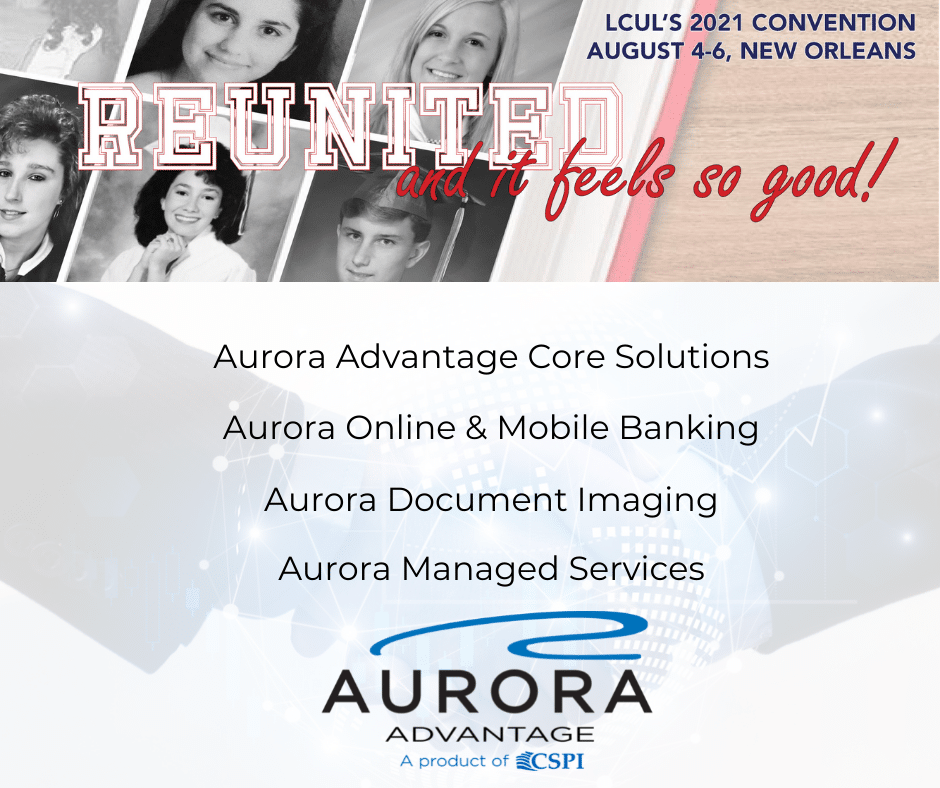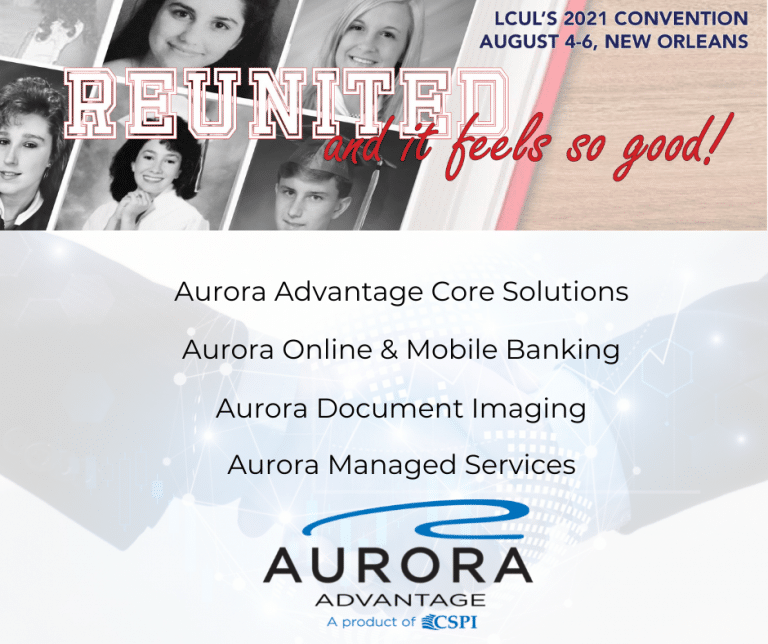 Louisiana Credit Union League (LUCL) 2021 Convention & Annual Meeting
August 4-6, 2021
New Orleans, LA
Louisiana Credit Union League (LUCL) provides attendees the option to reunite in person or celebrate virtually with a hybrid event. Either way, enjoy networking, attending classes, visiting the exhibitor hall. Join the fun Rock N' Bowl or prom night.
MORE>>
All Events