What is the Aurora Advantage?
Aurora Advantage CU (AACU) represents the next generation in core software solutions for small and mid-sized credit unions. Built entirely on a .NET architecture and scalable from small to large, Aurora Advantage CU offers a superior, flexible, and cost-efficient operating platform designed to grow as you grow.
The plug-and-play system provides intuitive point-and-click, drag-and-drop operation that ensures ease of use, maximizes staff efficiency and productivity, and expedites initial and ongoing training. With Aurora Advantage CU, third-party vendor integration offers the ability to interface and exchange information utilizing a state-of-the-art, open API, allowing credit unions to leverage existing and ongoing technology investments. Aurora Advantage CU can be used to interface with a wide range of products such as internet banking, mobile banking, bill pay and debit card management systems.
Aurora Advantage CU is available as an in-house core solution or outsourced through Aurora Advantage Processing Services.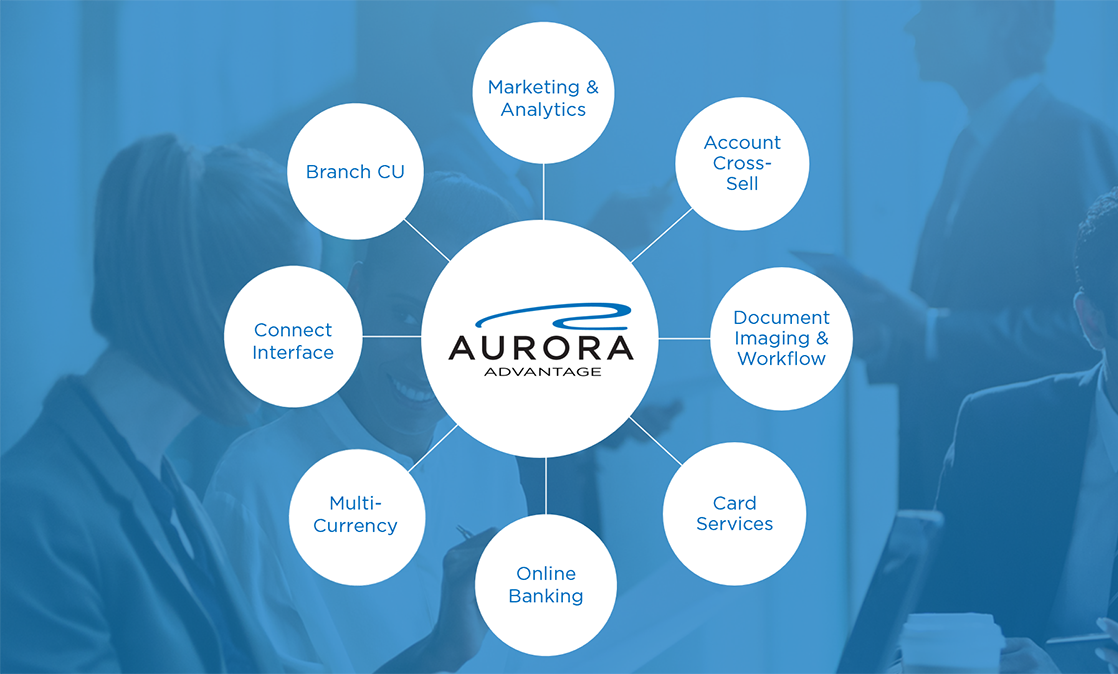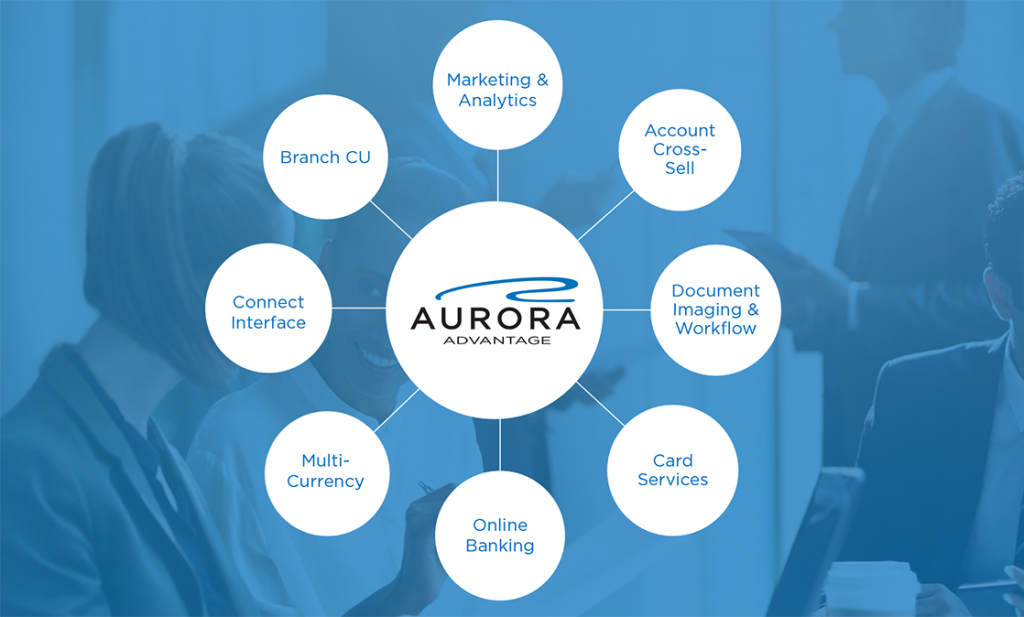 Core Platform Key Differentiators:
Customized work flows for new members, new accounts and new loans
Integrated loan collections
Relationship pricing
Accounts payable and fixed-asset accounting
Optional risk-based lending and determination
Account Cross-Sell

Account Cross Sell & Relationship Pricing
Account Cross Sell (ACS) is a revenue-generating core solution that supports direct sales initiatives at the branch level. The system analyzes and identifies specific cross-sell opportunities that are of interest to members and also generate income for credit unions. Enhance your members' benefits and service while maximizing your performance using accessible, accurate, and timely decision-support and business intelligence information.
Relationship Pricing gives you instant insight to your individual member relationships. Your member's loyalty is automatically adjusted based on the criteria you select as most valuable for your institution.  Enhance your member services with Aurora Advantage CU.

Branch CU
Branch CU is a mobile onboarding tool for more personal member service that can be used in-branch or off site. Whether in the credit union lobby or off site at a sponsor group meeting or a business development function, Aurora Advantage CU from CSPI offers an outstanding initial experience for your members: new and existing. Your team is able to set up your new member, add a service for an existing member, or offer a loan instantly via an iPad.

Connect Interface
Connect Interface allows integrated workflows directly into the core solution for Member Loan Applications, Online Account Onboarding and Non-member Loan Applications. Connect also allows a 3rd party vendors or the credit union to read and write information with Aurora Advantage CU to their product.  This is required for all Online CU, Mobile CU products as well as any other product that would like to pull member account information into their application.

AURORA MOBILE CU
Mobile devices have become the primary point of contact for most people, credit union members desire the accessibility mobile technology can provide. Mobile access is essential to retaining and attracting younger generations and new high-value members. CSPI's Aurora Mobile CU is the solution for enhancing your competitiveness by enabling your members with the 24/7 mobile first technology they desire.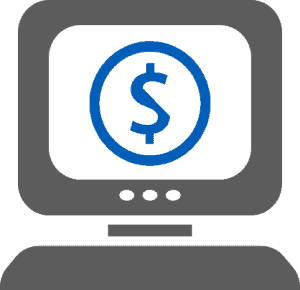 AURORA ONLINE CU
In today's fast-paced digital society, members demand electronic services at their fingertips. They expect digital banking services to be secure, reliable, intuitive and personalized to their individual needs. CSPI's Aurora Online CU platform offers the solution by providing a broad array of on-demand services that are easily tailored to your members' needs. Aurora Online CU offers consumer, commercial, bill payment, card management and many other services on a single, secure, and flexible platform.

Voice CU
With the introduction of Internet and mobile banking, many believed telephone banking would become a thing of the past. However, time has clearly proven that telephone banking continues to be a significant communication channel across the financial industry. Members appreciate the speed, simplicity and anytime-access telephone banking offers for routine inquiries and transactions. Aurora Voice Banking provides a reliable and cost-effective solution for this important member service channel.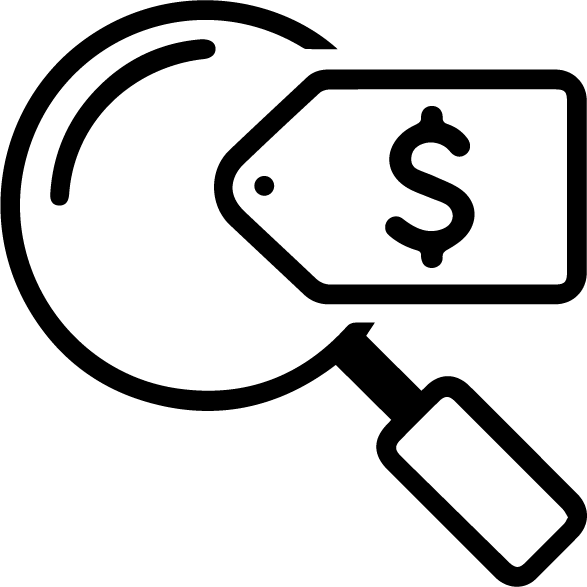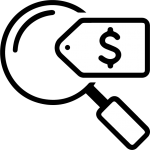 Custom Workflows
Create Custom Workflows based on risk based lending, automated loan decisions, and integrated real time USPS address verification.

Document Management CU
Imagine going into  audits confident you won't be caught on documentation or technical exception issues. CSPI's Aurora Document CU system instills that confidence through a highly adaptable document management solution designed around your institution's processes. Tired of managing documents through spreadsheets and manual processes? Utilize our automated report distribution and workflow modules to streamline your loan and deposit documents.

Aurora Image Processing CU
Our complete Aurora Image Processing CU solution combines item POD and image capture with Report Retrieval, Signature Card Verification, Aurora Document Imaging, and Electronic Merchant Deposits.  Each module is fully integrated, giving you the power to retrieve and view any image, transaction, notice or statement file. Our system is also designed to make every employee a Member Service Representative.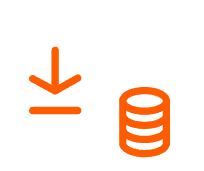 WebDeposit CU
Bring your corporate account holders closer and expand your geographic territory with WebDeposit CU. Our innovative electronic deposit processing solution for commercial account holders is easy to implement with our one-click deployment and directly benefits your commercial members, as well as your financial institution.

Shared Branch Acquirer
Shared Branch enables your members to create transactions throughout a network of credit unions. In turn, your institution can handle teller-level transactions presented by members of other credit unions. This solution requires participating credit unions to join one of the major shared branch networks.

Multi-Currency
Multi-Currency is an add-on module that enables credit unions to accept foreign currencies over-the-counter, easily converting the foreign currency to the credit union's base currency, then posting the transaction to member accounts and the credit union's general ledger accounts.

Debit Card Ordering and Management
Debit Card Ordering and Management offers full service and in-house transaction processing backed by a comprehensive suite of tools for fraud mitigation, digital payments, plastics manufacturing and personalization, loyalty programs, and data analytics. This platform enables your institution to maximize revenue, increase cardholder acquisition, reduce expenses, mitigate risk, and expand wallet share.

Fully Integrated GL
Enhance financial management functionality with our Fully Integrated General Ledger to balance accounts payable and track budget and asset depreciation.