What is the Aurora Advantage?
Aurora Advantage represents the next generation in core software solutions for small and mid-sized credit unions. Built entirely on a .NET architecture,  and scalable from small to large, Aurora Advantage offers a superior, flexible, and cost-efficient operating platform designed to grow as you grow. Aurora Advantage is available as a hosted solution in the Microsoft Azure Cloud in the Aurora Advantage Data Center or an in-house core solution.
Our complete Aurora Product Suite streamlines the member experience by seamlessly integrating Core, Online Account Opening & Lending, Aurora Digital & Mobile Banking, Voice Banking, and Aurora Document Management & Tracking.
With Aurora Advantage, third-party vendor integration offers the ability to interface and exchange information utilizing a state-of-the-art, open API, allowing credit unions to leverage existing and ongoing technology investments. Aurora Advantage can be used to interface with a wide range of products and services such as debit and credit card management systems, Real-Time Payment Network (RTP), anti money laundering (AML) platforms, CECL (current expected credit losses) solutions, and more.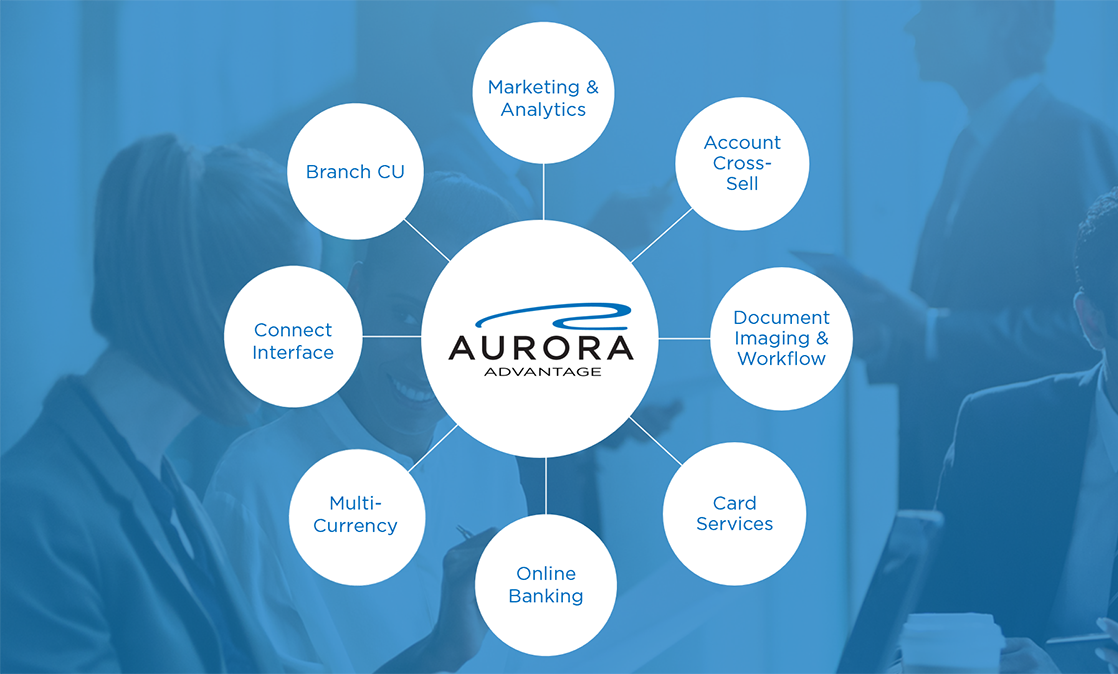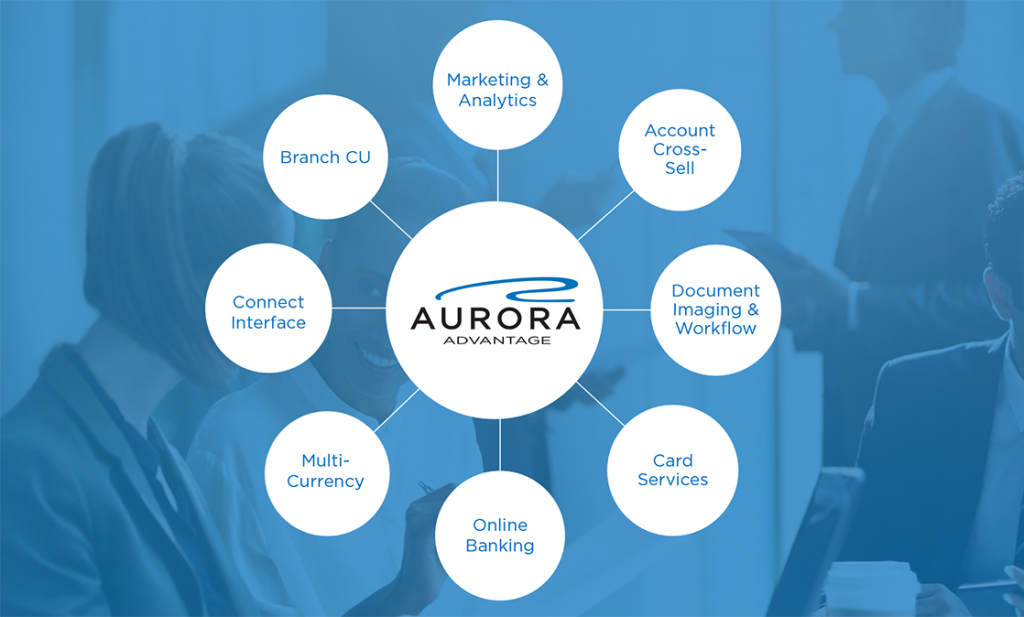 Core Platform Key Differentiators:
Customized work flows for new members, new accounts and new loans
Integrated loan collections
Account Cross-Sell & Relationship pricing
Accounts payable and fixed-asset accounting
Optional risk-based lending and determination
Fully Integrated GL
Shared branching
Online debit card integration
Open API architecture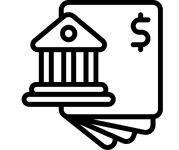 Aurora Launch
Next-gen online account opening & lending platform

Personalize the application process based on dynamic responses

Streamline digital account opening 

Instant cross-sell offers & approvals

Real-time core onboarding 

Account Cross Sell & Relationship Pricing
Account Cross Sell
Revenue-generating solution to support direct sales initiatives at the member level
Analyzes & identify cross-sell opportunities
Accessible, accurate, and timely decision-support using business intelligence
Enhance members' benefits and service while strengthening relationships
Relationship Pricing
Provides insight to individual member relationships
Member's loyalty is automatically adjusted based on the criteria you select
Create personalized offers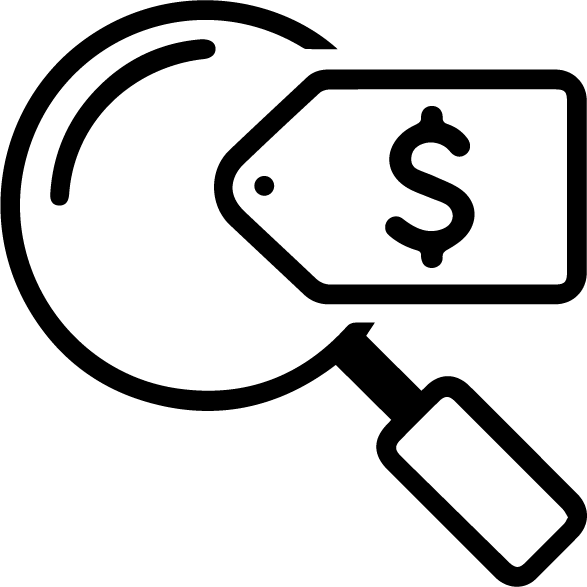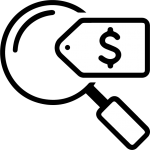 Custom Workflows
Create Custom Workflows based on:
Risk based lending
Automated loan decisioning
Integrated real-time USPS address verification

Fully Integrated GL
Enhance financial management functionality with our Fully Integrated General Ledger.
Financial statements
Budget Reporting
Manage asset depreciation
Accounts Payable

Debit Card Ordering and Management
Debit Card Ordering and Management offers full service and in-house transaction processing backed by a comprehensive suite of tools:
Digital payments
Supports instant card issue
Integrated with 14 card providers
Card maintenance with select card providers (reduce dual entry)

Shared Branch Issuer/Acquirer
Enable your members to use a network of credit unions for personal service while bringing more transactions to your institution.
Issuer enables your members to make transactions throughout a network of credit unions
Acquirer allows your institution can handle teller-level transactions presented by members of other credit unions.

Multi-Currency
Multi-Currency is an add-on module that enables credit unions to accept foreign currencies over-the-counter.
Easily convert foreign currency to the credit union's base currency
Post transactions to member accounts
Post to general ledger accounts

Aurora Connect
Aurora Connect is a secure connection allowing communication directly to the core database, supporting an open-API architecture.
Streamlines Member Loan Applications, Online Account Onboarding and Non-member Loan Applications
Allows 3rd party vendors or the credit union to communicate real-time with core to pull member account information into their application

Document Management
Streamline document work flow and reduces physical storage needs

Simplify compliance and regulatory exam preparation

Securely encrypt all documents and applies document retention policy

Comprehensive reporting capabilities and automated report distribution

AURORA MOBILE
CSPI's Aurora Mobile app enhances your competitiveness by enabling your members with the 24/7 mobile first technology they desire.
Secure, custom-branded mobile app with Multi-Factor Authentication (MFA)
Schedule internal & external transfers, loan payments, bill payments & P2P
Remote deposit capture
Debit card management integration
Internal messaging & chat integrations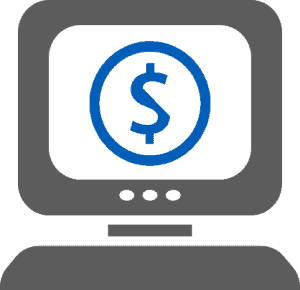 AURORA DIGITAL
In today's fast-paced digital society, members demand electronic services at their fingertips.
Customizable dashboard

Schedule internal & external transfers or loan payments

Bill Payment

& P2P

Utilize Budgeting Tools

& Real-time Alerts

Internal messaging & chat integrations
Website Hosting & Design

Voice
Members appreciate the speed, simplicity and anytime-access telephone banking offers for routine inquiries and transactions.
Securely integrated with Aurora Digital & Mobile Banking
Branded to CU
Professionally recorded voices (English & Spanish)
Account and history inquiry
Interest information inquiry