Allied Payment Network is an industry-leading provider of emerging bill pay technologies to the financial services industries. With its award-winning solution, PicturePay®, Allied pioneered the first mobile photo bill pay application for smartphones and has brought the same level of innovation to its full suite of online and mobile bill pay channels, including solutions for Internet bill pay, small business payments, person-to-person, account-to-account, and online loan payments, among others. For more information, visit www.AlliedPayment.com.

AutoMail®, along with its subsidiary DOC, are uniquely positioned to help banks save money with their statement/notice printing and mailing, whether you want to print in house, or utilize an outsourcing solution. AutoMail software also allows you to update the look of your statements, include targeted marketing messages, and create a contemporary, updated look for your statements and notices. Let one of our consultants work with you to see how we can save your operation money. https://www.goautomail.com/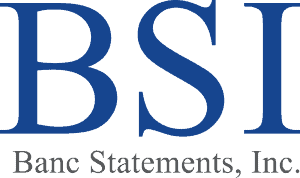 Banc Statements, Inc. specializes in providing an outsource solution exclusively for community banks nationwide, for the printing and delivery of DDA, savings, money market, line of credit and other financial statements. BSI completely eliminates the hassle of printing, folding, and stuffing your statements in-house. This allows you to save thousands of dollars per year and simplify your operations in the process. https://www.bsisite.com/

Digital Check is the leading worldwide provider of check scanners and peripherals for the banking industry. Our TellerScan®, CheXpress®, BranchXpress®, and SmartSource® lines of check scanners deliver reliable performance with superior MICR and image quality. Digital Check's software delivers image enhancement and deposit-processing technologies that help clients thrive. Visit our website for more information at www.digitalcheck.com.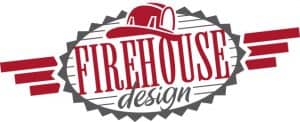 Firehouse Design Studio, Inc, located in Jefferson City Missouri, specializes in creative and design services including corporate identity development, web development, ad campaigns, and collateral materials.  Since its foundation in 1995, Firehouse Design has worked with over 200 businesses, associations and state agencies.   We consistently produce creative ideas, standout design, excellent interaction with clients and projects that are delivered on-time and on-budget. 
We believe successful websites are a strategic combination of form and function.  We begin with our 24 years of branding building experience and add to that  skilled development partners. Our process begins with a client interview to gather company history and brand details, learn the target audience, establish site goals and begin organizing information in a user-friendly manner.  We proceed thru each phase of the website process until the site launch. We value clear communication with our clients and dedication to the project until the client is 100% satisfied. https://firehousedesign.com/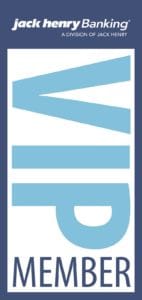 CSPI is a member of the Vendor Integration Program (VIP) with Jack Henry & Associates, Inc.® and has been a third party solution provider to Jack Henry core solutions for over 20 years.  Opening integration through jXchange™ has been a true game changer for CSPI.  The ease of access to the data and images we need through Jack Henry's open APIs has provided our mutual community banks and their customers a more seamless experience. CSPI is always seeking innovative solutions and Jack Henry's integration tools have allowed us to deliver a greater solution to our customers.
https://www.jackhenrybanking.com/

iPay Solutions TM is an industry-leading provider of online bill pay solutions already used by approximately 3,500 financial institutions and leading providers of online banking platforms.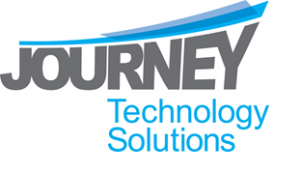 Journey Enables Community Banks with board, daily management and peer group reporting.  Journey's analytics identify: trends, exceptions, product performance and behaviors via integrated profitability/attrition.  Optional database aggregation (ie. insurance, trust) extend the analytics.
Journey customers say, "I can't imagine doing business without Journey. Now we have a compliance partner."  http://www.journeytechnologysolutions.com/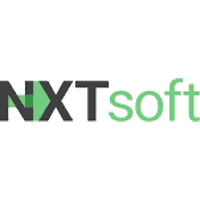 NXTsoft is a secure data solutions software platform. Our products and services help businesses secure, connect and optimize their data to maximize revenue opportunities, enhance profitability, and mitigate cybersecurity risk. Many enterprise and government entities struggle to manage data loads, networks and data security. NXTsoft provides solutions to address those need in the key areas of:
Data Security: ThreatAdvice Educate, ThreatAdvice Virtual CISO, ThreatAdvice Command Center
Data Connectivity: OmniData, OmniConnect
Data Optimization: OmniLytics ALM, OmniLytics CECL, OmniLytics Deposit Study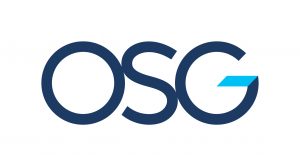 OSG offers financial institutions a roadmap to digital transformation. We deliver end-to-end, fully-integrated presentment and payment solutions that facilitate stronger customer and member connections – all while meeting regulatory and security requirements. Harness data, drive digital adoption, and improve experiences with one trusted source.  www.osgconnect.com    

SBS CyberSecurity assists organizations with the implementation of valuable risk management programs and the oversight of cybersecurity threats and incidents. We empower our partners to make more informed security decisions and trust the safety of their data.  Learn more about SBS CyberSecurity at   https://sbscyber.com/.

Scantron provides market-leading assessment capabilities, analytics, and technology services that help learners, educators, and professionals around the world achieve their individual goals and maximize total organizational performance. Learn more about Scantron at www.scantron.com.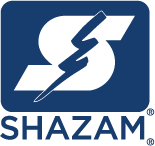 SHAZAM is a national member-owned debit network, processor and core provider delivering choice and flexibility to community financial institutions throughout the U.S. since 1976. SHAZAM is a single-source provider of the following services: debit card, core, fraud, marketing, merchant and more. Follow @SHAZAMNetwork or learn more at Shazam.net.