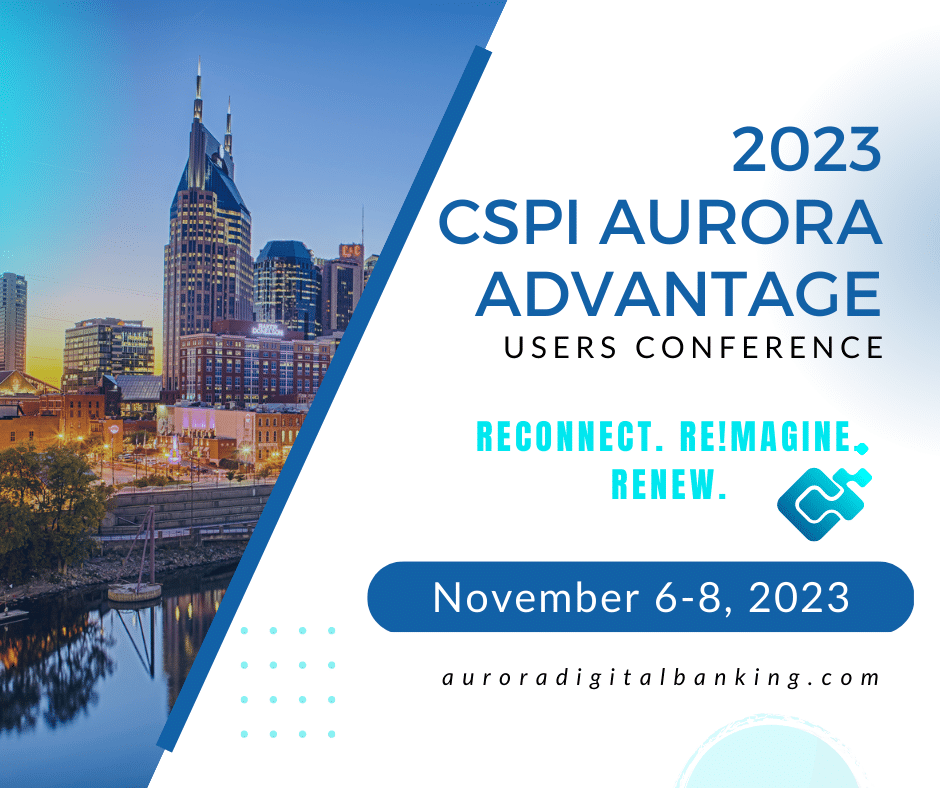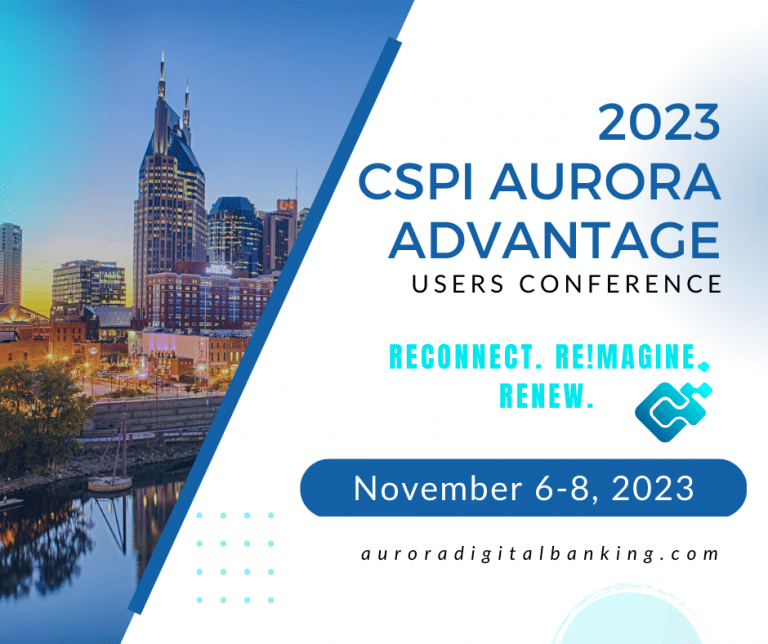 2023 Aurora Advantage Users Conference
Enjoy networking with credit union leaders and vendors, listen to engaging speakers and presentations, learn new banking industry trends, and visit the exhibitors hall!
WHEN: November 6-8, 2023
WHERE Renaissance Nashville Hotel - Nashville, TN
More Info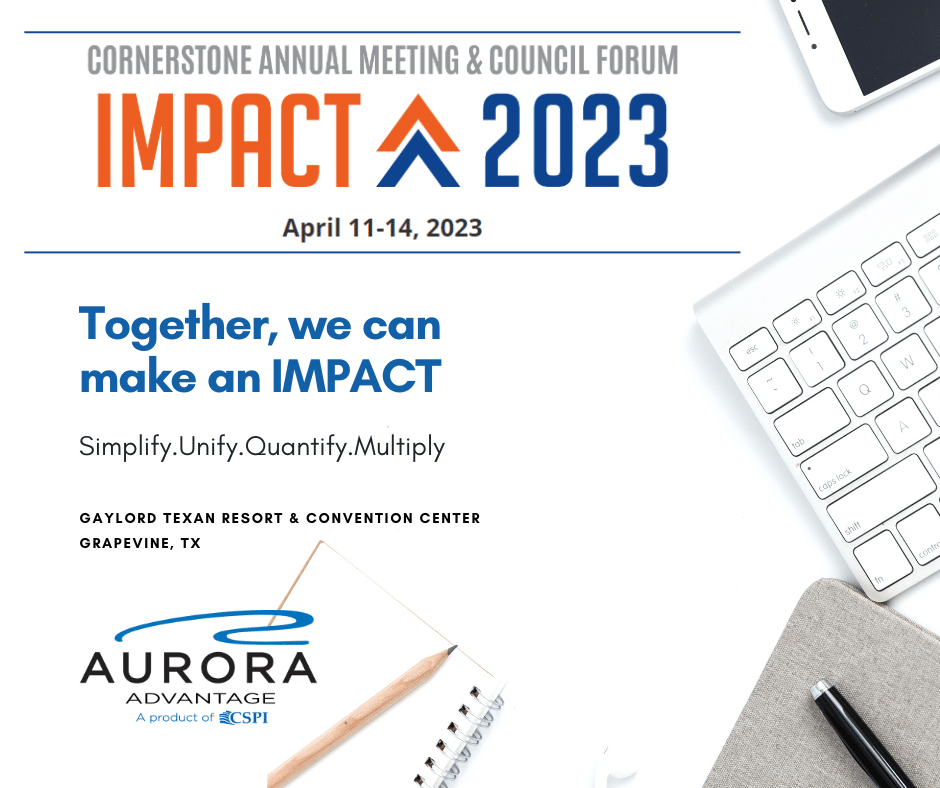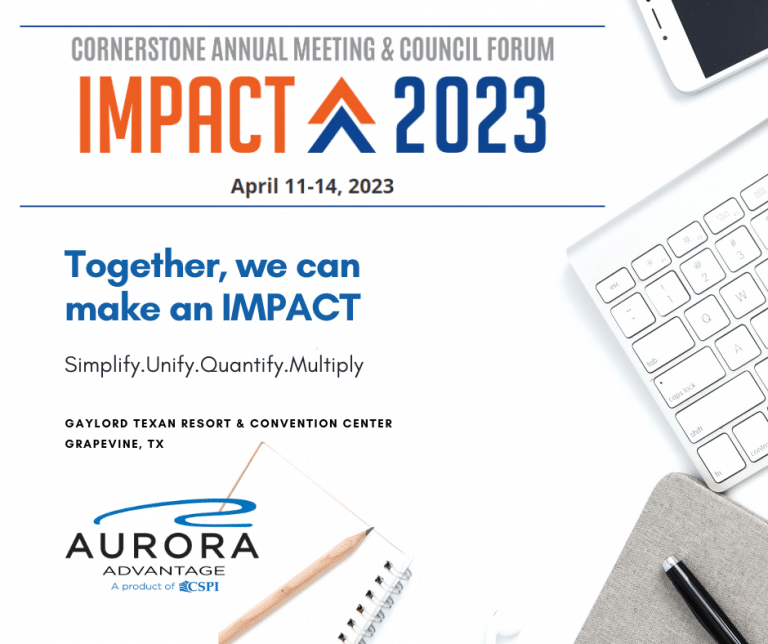 Cornerstone Annual Meeting & Council Forum – Impact 2023
Each day you can choose to IMPACT the life of others through your work. It is through professional development that you can influence your growth, that of your credit union and the industry as a whole. Invest in your team to gain new insight.
WHEN: April 11-14
WHERE Grapevine, TX
More Info