SIMPLIFY YOUR DIGITAL BANKING EXPERIENCE
In today's fast-paced mobile society, banking customers demand electronic services at their fingertips. They expect their online banking platform to be secure, reliable, intuitive and personalized to their individual needs. CSPI's online banking solution, Aurora Digital Banking, provides a broad array of on-demand services that are easily tailored to your customers' needs.
Hosted & Highly Secure Solution
Fully Branded to the Financial Institution

Integrated with Aurora Mobile and Voice Banking

Consumer Services

Cash Management

User Defined Dashboards
Initiate Account Transfers & Make Payments
View & Print Imaged Statements
Website Design & Hosting
Simplified Customer Support Via User Alias Feature
Tailor the Customer Experience Utilizing Our Fully Featured System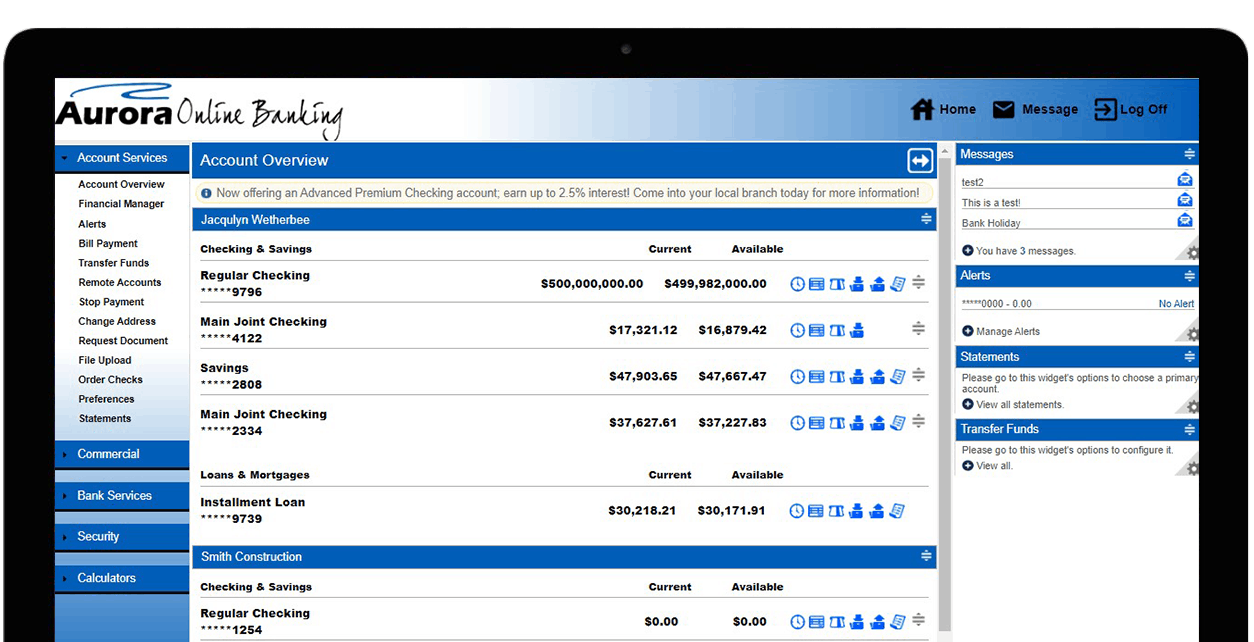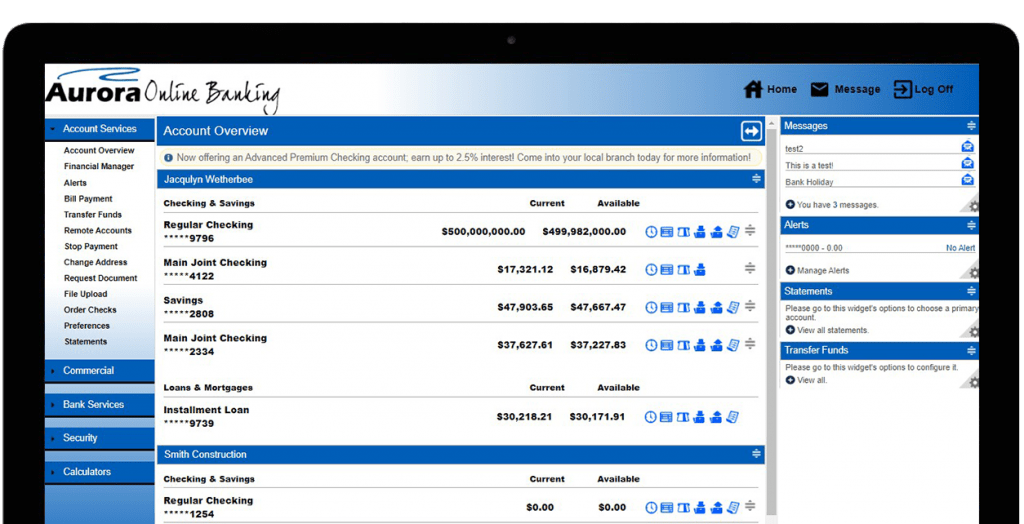 Aurora Online Banking offers a complete digital banking suite incorporating both consumer and commercial cash management, bill payment, and many other services on a single, secure, and flexible platform.  Designed with security paramount, the system supports multiple layers of security, allowing various account relationships to be easily assigned through the administration portal, configurable password requirements, multi-factor authentication, and behavioral analytics.  The unique customer dashboard feature allows users to custom tailor their landing page with the information they prefer, giving them greater control of their finances at a glance.
Consumers will have the ability to:
View account information and imaged statements with deposit detail
Initiate account transfers, loan payments and stop payments
Manage bill pay by adding payees, submitting secure payments, receiving ebills, and utilize P2P
Receive custom alerts for security, accounts and transaction detail
Reorder Checks
Securely send and receive messages
Upload secure files
Define user preferences and customize the user dashboard view
Commercial customers can benefit from additional cash management services:
Wire Transfers (with Fedwire and Swift)
ACH Origination
Payroll Management
Secure File Upload (NACHA, x937, etc).
Cash Concentration
EFTPS Tax Payments
Bill Payment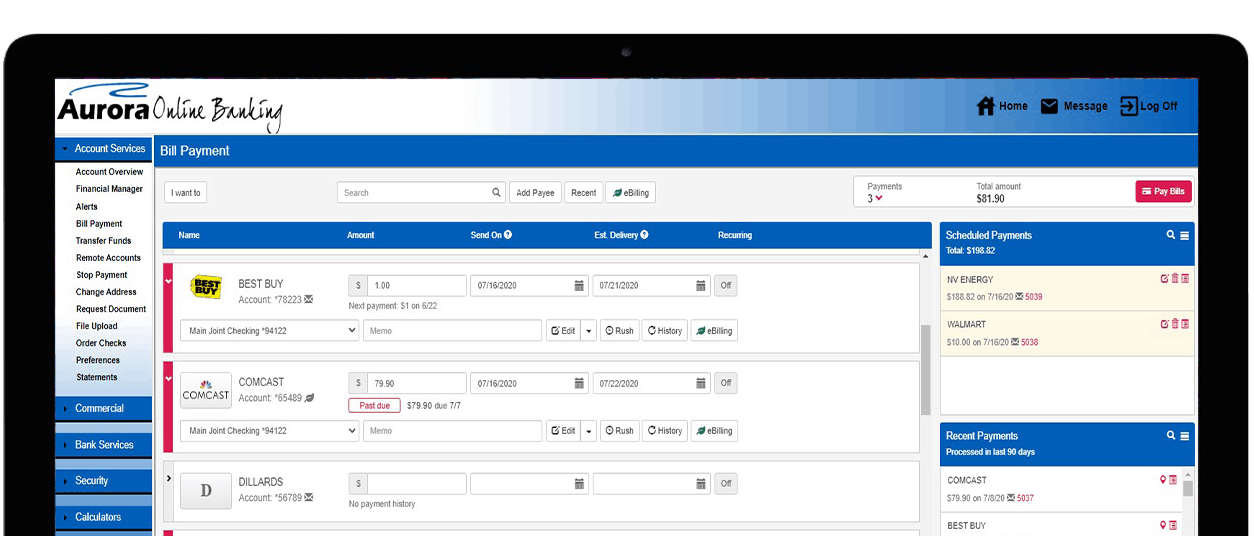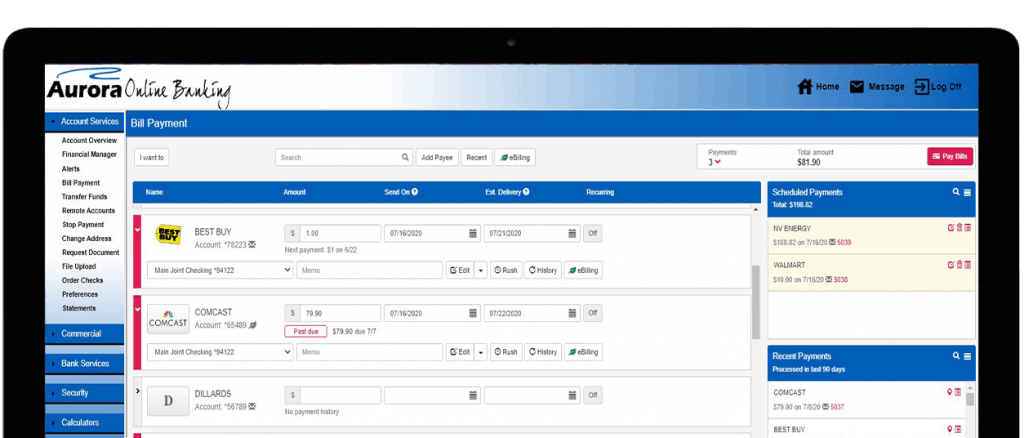 Aurora Online Banking's seamless bill payment integration offers customers a simplistic and engaging bill payment experience.  The bill pay management dashboard allows customers to easily create payees, schedule and manage their payments all from a single screen, and incorporates P2P transactions.
E-Statements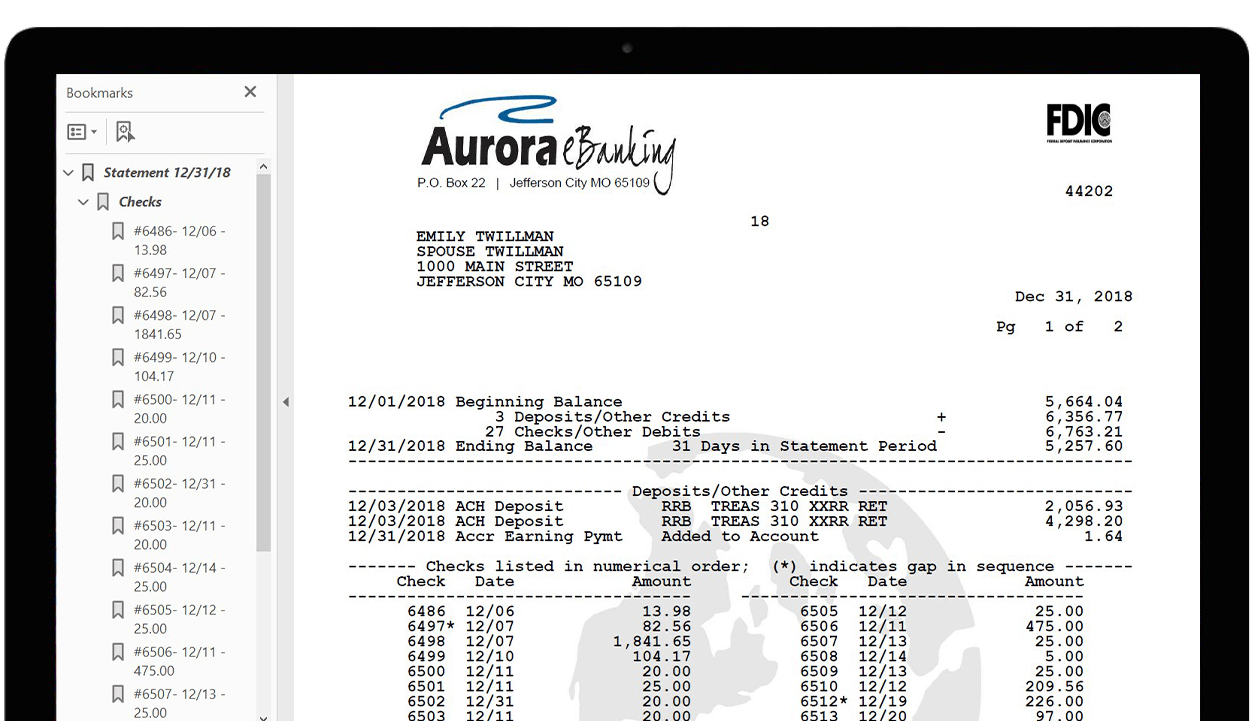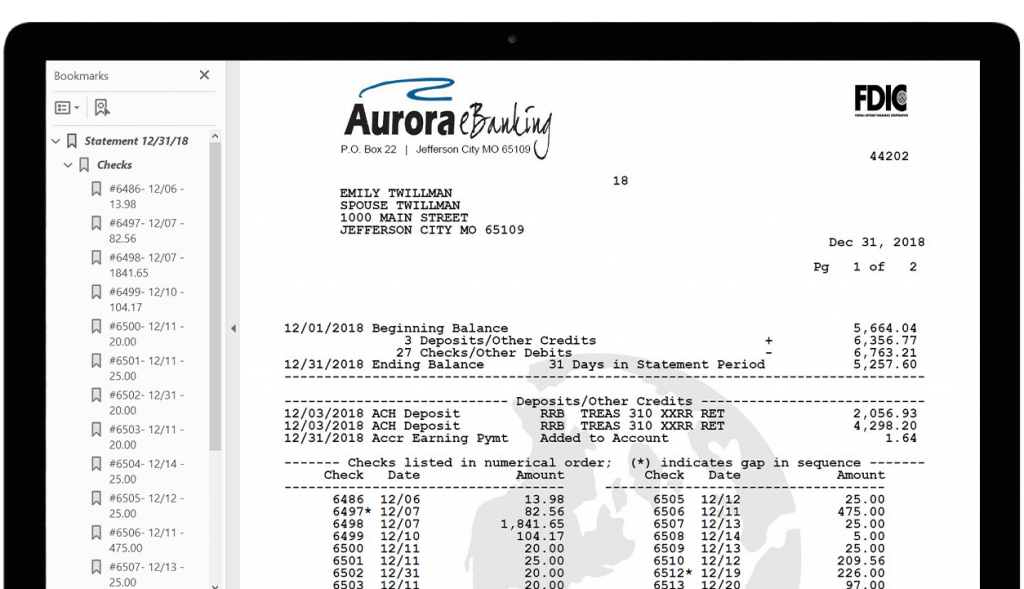 This service allows your customers to safely retrieve their DDA and Savings statements online from any device, utilizing an easy-to-use web interface, customized specifically for your financial institution. eStatements service provides secure customer access, utilizing dual authentication in prevention of phishing, and complete reporting tools for tracking customer access, email notification bounces, and much more. E~Statements is a win-win solution; it not only saves your employees valuable time from stuffing envelopes but the bank will also enjoy cost savings from postage as well!
Integrated Digital Banking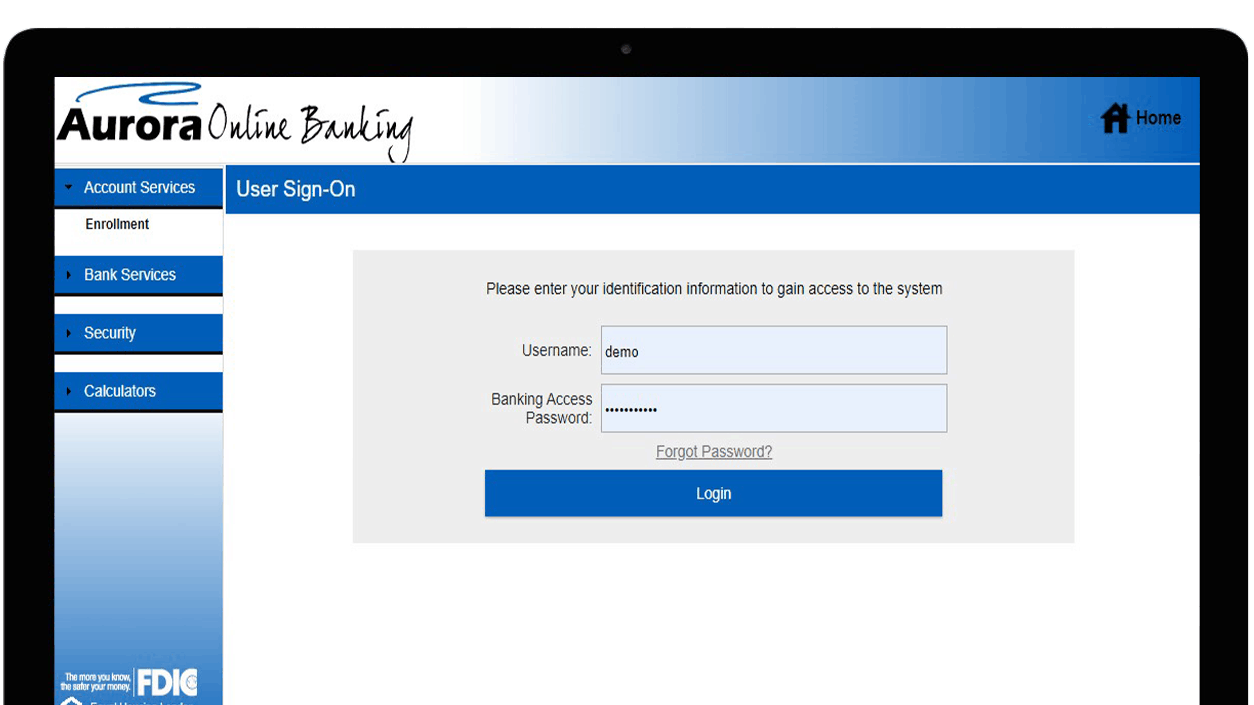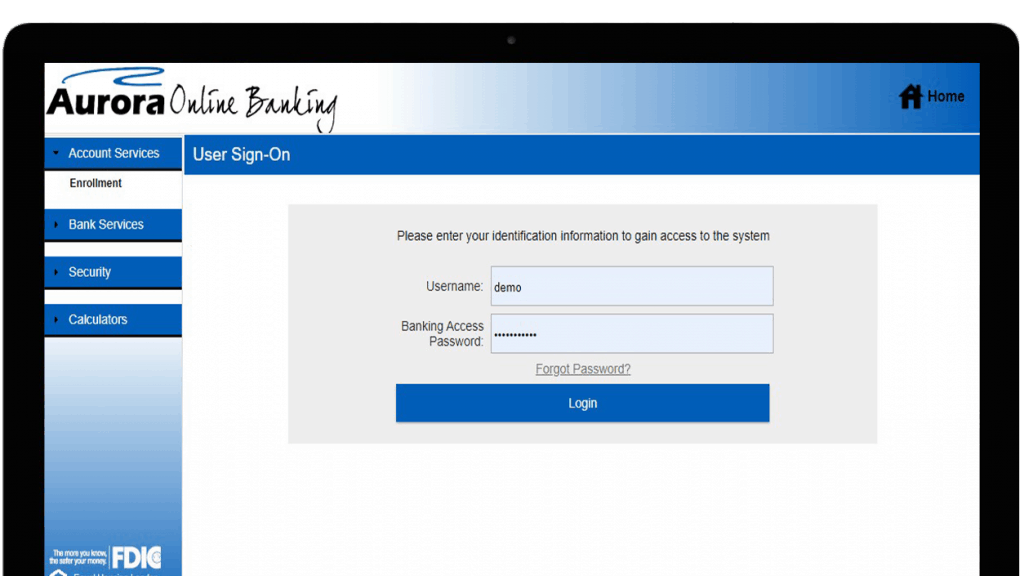 The integration of Aurora Online, Mobile and Voice Banking provides a common core interface, consistent omni-channel data and analytics, less administration for your institution and richer customer experience. The Aurora eBanking suite can be branded to your institution, providing a clear and consistent cross-channel identity and message to your customers.
Website Design & Hosting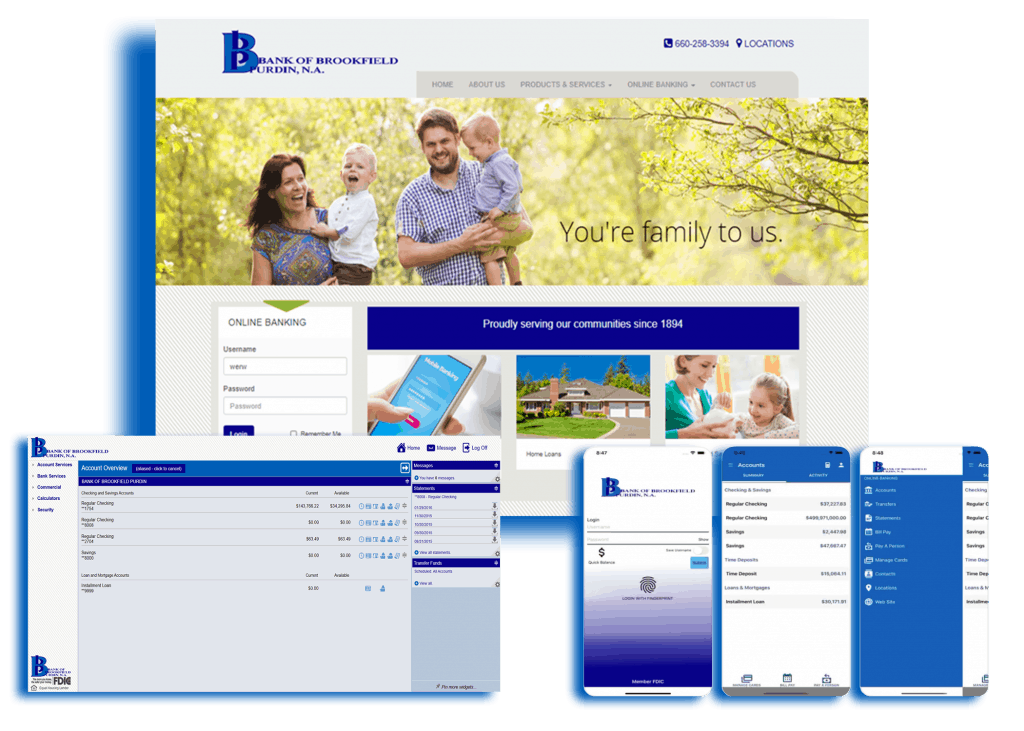 With the installation of Aurora Online Banking it is an ideal time to update your bank's public website. Let CSPI provide you a new modern internet presence to go along with your new digital banking services. We will work closely with your team through the design, construction and deployment of your new website to ensure you project the image you desire. We also offer secure reliable hosting services and ongoing website maintenance services to keep your website updated in the years ahead.
See what customers are saying about Aurora Online & Mobile Banking!
"Our financial institution selected CSPI because their Aurora Online Banking combines retail and commercial users into one platform so our users don't have to manage multiple passwords. Through the administrative portal, we can provide commercial accounts ACH capabilities with no extra charge. We can also provide our retail users access to one of the commercial features, such as payroll, without incurring a fee for accessing an additional module. Aurora Online Banking provides a lot of flexibility and since we were already using their Aurora Image Processing application, we knew they would provide awesome customer service!

Our customers really enjoy viewing images on their statements and having control to customize their own views. Receiving custom alerts and having single sign-on integrated with our bill pay provider are additional perks!"

Jamie Grinstead, System Administrator
The Peoples Bank
Brownstown, IN

While viewing demos from multiple online and mobile banking providers, CSPI's demo blew us away as we were finally being shown a user friendly product that we could actually visualize our customers using. Their e-statements were more cost efficient and offered more flexibility for our customers than our current platform. We were also excited for the opportunity to offer mobile deposit in the future!
Taylor Teeter, AVP Loan/Operations
Bank of New Cambria
New Cambria, MO


The implementation team did an awesome job and stayed on top of everything. Since implementing CSPI's Aurora Mobile Banking in July of 2017, we have increased our mobile banking users by 476.47%! Our customers enjoy the simplistic user interface and the ability to quickly check account balances and make transfers.

This is why we chose CSPI, thank you all.

"We chose to partner with CSPI as our Internet Banking and Mobile Banking vendor because they provided a unified platform in the most important area of banking - the customer-facing side. CSPI's Aurora Online & Mobile Banking
product allowed our community bank to provide essential and exciting services on par with much larger banks, all within our bank's budget."

Jake Piet kiewicz
The Frederick Community Bank
Paxton, IL