Company Info
As a valued software and service provider leading the FinTech industry for over 35 years, CSPI continues to focus on the needs of today's progressive community banks and credit unions to meet the growing demands of account holders by providing core solutions, digital banking, document management and item processing.
We are core-agnostic and support API-first technology to create real-time integration with our Aurora Advantage Digital Banking product suite. Our dedicated team strives to enhance the user experience, deliver innovative solutions, significantly increase productivity, and provide exceptional service that exceeds your expectations.
Our Philosophy
As our name suggests, our focus is on providing you with professional service – at a level that exceeds your expectations. Our software and hardware teams serve as technical consultants, who will help you determine the right course of action in any situation – even if it means telling you not to spend money with us. They work closely with our project engineers to communicate enhancement requests, ensuring our products remain on the leading edge of the ever-evolving technology demands.
This commitment to reliable and trustworthy service is just one reason why our customers stay with us long-term. Simply put, we believe if our customers succeed, we succeed.
Our Culture
Computer Service Professionals, Inc strives to be a place where talent, quality and values come together in the successful completion of desired outcomes. CSPI is an outstanding place to work. It is a professional, challenging, and rewarding environment, respectful of ideas and individuals. This translates into a continuity of service, and focus on delivering desired results to our Customers in a timely and highly effective manner."
Letter from CEO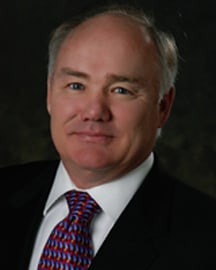 The story of CSPI is quite simple. A company that takes great pride in its consistent and uninterrupted mission of providing software products and services to our valued and respected financial institution customers.
Additionally, we have been driven, from day one, by the credo "We will always endeavor to do the right thing." For nearly three decades, CSPI has been a model of consistency and a stalwart of the customers we serve.
It has always been the belief at CSPI that the customer comes first. We recognize that the customer always has a choice and that differentiation occurs through product and service delivery. It is why we continually make significant investments in infrastructure, security and technology.
We will continue to offer cutting edge solutions for our clients. We will take on our client's most difficult challenges and make them our challenges as well. We will be open to our client's suggestions and will work with our utmost diligence and honesty to provide the customer service that we take pride in upholding.
Most importantly we have invested in our people so they are better equipped and motivated to engage with our customers, whether it is face to face, at our customer's location, or digitally through our web site. Nurturing quality customer relationships is our core value. Our culture at CSPI encourages every employee to constantly look for new and improved ways to service our customers. And yes, technology is a big part of that – but we never forget that relationships are built from one-on-one communication and personal interaction. It's our people who work tirelessly to make sure every customer is satisfied. It is our people who will get you past the small problems and big challenges.
It is my hope that we continue to be recognized as a company that maintains solid relationships with our customers based on mutual trust earned through years of working together. The more successful we are at satisfying the needs of our customers, the more successful they will be in servicing their customers. I truly believe that linking our destinies together for a shared long-term future will be beneficial and rewarding for both CSPI and You, our customers.
Respectfully,

Brad Epple
President – CEO