Greater State Bank Goes All-In with the Aurora Digital Banking Suite 
McAllen, TX – April 27, 2021 – Greater State Bank (GSB), – a locally owned community bank which has served the people and businesses of South Texas for more than 40 years, fully integrates with CSPI's Aurora Digital Banking suite.
GSB partnered with CSPI in 2015 to utilize their Aurora Online Banking platform. According to Joe Llanas,  AVP-IT Officer at Greater State Bank, "At the time, one of the biggest hurdles our community bank was facing was the lack of technology we had access to. For those in the financial industry, you know incorporating new online & mobile products can be expensive.  CSPI worked with us and created a plan that fit our technology needs while keeping at a price point within our budget." Aurora Online was fairly new to the market and GSB opted to outsource the mobile app with a third party.
"The Aurora Online cash management banking services for our commercial account holders have been a great benefit in developing our Treasure Management line of products. These services have allowed our commercial customers to better manage their finances and created efficiency by not having to physically visit one of our branch locations. The commercial offerings have also helped GSB to expand our business relations while keeping our customers happy," stated Llanas.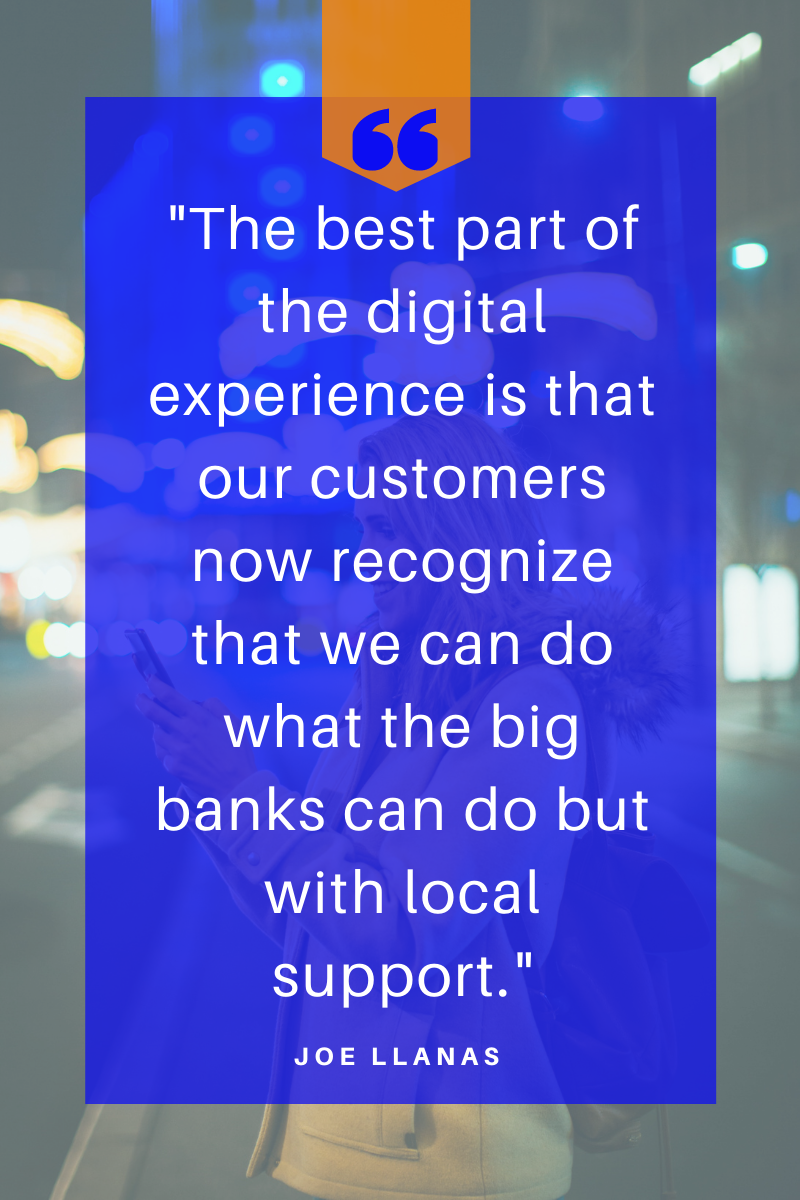 When CSPI reached out to the GSB team last fall regarding their Aurora Mobile App integration, GSB recognized the importance of a secure, user-friendly interface. "While Mobile Banking was originally implemented to attract the younger generation of bankers, fast forward 6 years, amidst a global pandemic, Mobile Banking is now responsible for 60% of our Online transactions and it continues to grow.  It has become a successful product with our consumer and commercial customers of all ages," said Llanas. Since GSB was already utilizing Aurora Online Banking, it made sense to take a look at mobile. "After reviewing CSPI's Mobile Banking app, we felt the enhanced mobile features would further improve GSB's customer experience and help us compete with the big boys, so we signed a contract."
Implementation went as planned, even though we had a very tight schedule.  We were able to roll out the Aurora Mobile app with a few days to spare. Since January of 2021, GSB's customers have appreciated CSPI's modern Mobile Banking app. Although GSB's customers were already accustomed to mobile remote deposit and bill pay from our prior app, these features continue to be heavily utilized.
One of GSB's customers favorite features in the new app is the ability to control their debit card. Thanks to CSPI's real-time integration with Shazam Brella, our customers have the ability to manage debit card activity and alerts within the mobile app. Having the integration saves customers the hassle of downloading a second app. From the bank's risk management perspective, we have peace of mind knowing our customers are better equipped to help prevent or quickly detect debit card fraudulent activity.
Over all, our customers have transitioned well thanks to the ease of use with the Aurora Mobile Banking user interface. The best part of the digital experience is that our customers now recognize that we can do what the big banks can do but with local support.
About Greater State Bank
The bank has grown from its beginnings in the rural dairy town of Falfurrias to become a major regional banking resource for much of South Texas and the Rio Grande Valley. With locations in Falfurrias, Hebbronville, McAllen and Weslaco, Greater State Bank is truly a South Texas banking partner for families and businesses looking for a progressive, forward-thinking bank that delivers a level of customer service that is missing in so much of banking today. The bank is owned and managed by South Texas residents who understand this unique part of Texas and how business and banking are done here. With local decisions, local management and much of the technology and services associated with larger banks, Greater State Bank is proud to play a major role in the growth of South Texas. greaterstatebank.com/
About Computer Service Professionals, Inc.
As a valued software and service provider leading the FinTech industry for 33 years, CSPI continues to focus on the needs of today's progressive community banks and credit unions to meet the growing demands of account holders by providing core solutions, digital banking, document management, and item processing.
We are core-agnostic, and support API-first technology to create real-time integration for our Aurora Advantage Digital Banking product suite. Our dedicated team strives to enhance the user experience, deliver innovative solutions, significantly increase productivity, and provide exceptional service that exceeds your expectations. auroradigitalbanking.com/
We believe if our customer succeeds, we succeed.
Media Contact:
Emily Twillman | Product Specialist
(800)933.4873   etwillman@cspiinc.com